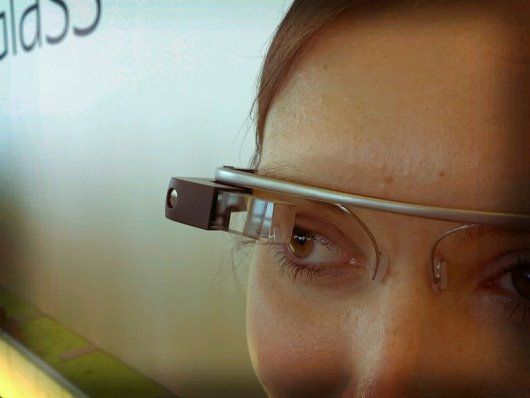 On Thursday, Google
announced
it would opening up some spots in the Glass Explorer program for anyone in the United States. Thus far, the only way to get "into" the program was to be invited by Google, a friend, or to buy a Glass smart eyewear device from someone else.
It all starts next Tuesday, April 15 (Tax Day) at 5 a.m. PDT. The date might have some significance -- or not -- as Google might be implying that all those with tax refumds could consider Glass for their refund "gift" of choice.
Price, unfortunately, will be the standard $1,500 (+ tax). However, you can get it any your favorite shade or frame, although the number of spots available is limited. Odds are that there might be a bit of a server overload next week, as well, so we'd recommend that those who must have Google Glass smartglasses login immediately at 6 a.m. PDT on April 15. Expect that there might be some difficulty getting the site (http://google.com/glass/start/how-to-get-one) to load.
To be clear, though, you can go to that site already. It will send you a reminder when a spot opens up (meaning April 15) and prefill some info. It's unclear as to if Google will pre-fill an order form for you when that happens, or if that will make the checkout process any faster.
The program announcement followed a Verge report which said that Google was
considering a promotional release
.
Once Google saw the report, it decided to announce the program. It had, the Internet giant said, planned on announcing it next week, but "the cat's out of the bag now," it said.
At the price that Glass sells at, it is not a "must have" for consumers. However, a number of vertical market uses are being considered, including law enforcement and military use. Notably, Google launched Glass at Work this week to assist developers in creating specific apps for vertical markets.