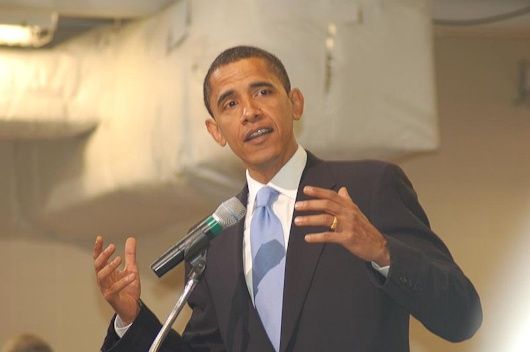 Slow down, Android fans: It's not the same as saying that iPhones are insecure. However, on Wednesday,
Reuters
reported that U.S. President Barack Obama, known to be a technopbhile, said that he is not allowed to carry an iPhone "for security reasons."
It's known, though, that Obama continues to use Apple's tablet, the iPad. Obama was speaking to a number of youth at a meeting on Wednesday to promote his landmark healthcare law, the Affordable Care Act.
The information came as a sidelight to his point about the ACA, that iPhone-related bills along with cable bills can top $100 per month, which is more than what people will pay for health insurance under his new healthcare law, after subsidies are taken into account. He said:
Now my suspicion is that for a lot of you, between your cable bill and your phone bill, you're spending more than $100 a month. The idea that you wouldn't want to make sure you've got the health security and financial security that comes with health insurance for less than that price, you guys are smarter than that. Most young people are as well.
You may recall that Obama
had to fight to keep his BlackBerry
, back in 2009, just after his first term election. However, he has said that only 10 people know his personal email address. Neither George W. Bush nor Bill Clinton used such mobile email during their presidencies.
While the restriction on the iPhone exists for Obama, it does not affect his family. During the speech he added that his daughters, Sasha and Malia, "seem to spend a lot of time" on the iPhone.
BlackBerry, nee RIM, has to see this free publicity as good for them. Although the firm seems to have lost the consumer war to Android and the iPhone, it has recently changed course and has said it will now be focusing on large business and government clients.
A video is embedded, showing the Wednesday Obama speech.