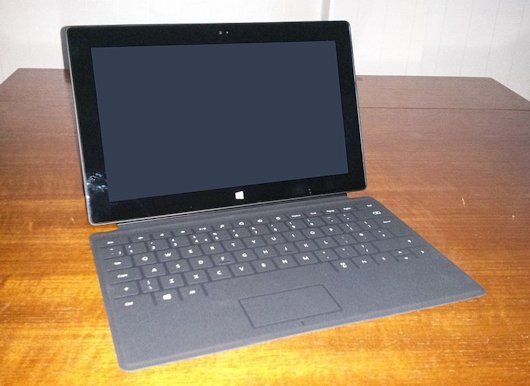 Microsoft has expanded Surface tablet sales outside of the Internet and its own retail locations, it
announced on Monday
.
That means that folks need no longer either order on the Web or find one of Microsoft's retail stores, which are relatively small in number.
Starting in the U.S., Microsoft is authorizing the following third-party retailers to sell both its Surface RT and Surface Pro tablets:
CDW
CompuCom
En Pointe
Insight
PC Connection
PCM
Softchoice
SoftmartSoftware House International
Zones
Microsoft officials said they will authorize commercial distributors and resellers in more countries "over the next few months."
All these new resellers will be included in Microsoft's education offer for the Surface RT. This program currently offers RT tablets for $199 to qualifying schools and universities, but only via direct purchase from Microsoft, and that will expand into the commercial channel beginning with the U.S. resellers "in the coming weeks," Microsoft officials added.
A new ISV program was also unveiled on July 1. AppsForSurface will provide devices and funding for application design of enterprise software for Surface and Window 8. ISVs already enrolled in the program include Citrix, Houghton Mifflin Harcourt, Sage and healthcare developer Airstrip.
Meanwhile, consumers are still awaiting the announcement of Surface 2 products. Some of this focuses on new devices with Intel's Haswell-based CPUs, which should lengthen battery life for Surface Pro devices.
It's believed, however, that Microsoft plans to launch an 7.5-to-eight-inch Surface device some time this year, to battle the iPad mini and Samsung Galaxy Note 8.
The Surface mini, as it is expected to be called, will ship with Windows 8, a low-power Intel Atom processor and to carry a price tag of $299.