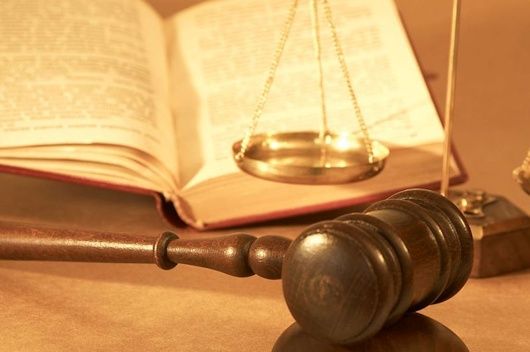 Despite "evidence" to the contrary, Apple does not always win its court battles. That was confirmed on Wednesday when U.S. District Judge Denise Cote
issued her ruling
in the case pitting the Justice Department against Apple over ebook price-fixing.
Judge Cote said that Apple colluded with five major publishers to raise rates on e-book sales. Those publishers, who were originally Apple's co-defendents, Pearson Plc's Penguin Group (which has since merged with Random House), News Corp.'s HarperCollins Publishers Inc., CBS Corp.'s Simon & Schuster Inc., Hachette Book Group Inc. and MacMillan, all settled with the DOJ prior to the trial.
Judge Cote had given an indication of her leaning during pre-trial hearings, when she
said
I believe that the government will be able to show at trial direct evidence that Apple knowingly participated in and facilitated a conspiracy to raise prices of e-books, and that the circumstantial evidence in this case, including the terms of the agreements, will confirm that.
She made it clear, though, that this was her "tentative view," and that her decision would not be finalized until the conclusion of the trial.
The Justice Department accused Apple and the publishers of working together to break up Amazon.com's pricing policy, prior to the introduction of the iPad and the iBookstore. At the time, Amazon.com -- which dominated e-books -- used a wholesale model, where retailers set prices. Amazon.com had settled on $9.99 as a standard new e-book price.
However, publishers had long wanted e-book pricing to move to an agency model where publishers set the retail prices.
Interestingly enough, the change actually meant that publishers could potentially receive less money, as the wholesale model meant Amazon.com would pay them a wholesale price they set -- generally above Amazon.com's $9.99 retail price. However, the Internet retailer was fine with losing money on e-book sales as it wasn't interested in profiting from those, alone. Instead, it saw them as a loss leader.
Meanwhile, the agency model what Apple had the publishers to agree to gave them 70 percent of the retail price, whileApple would keep 30 percent. That could mean that publishers would get less than under the prior model. However, the publishers saw that Amazon.com's pricing made it impossible to compete with printed material, and were willing to take less for e-books, anyway.
Apple's deal included a most-favored-nation (MFN) clause, which meant that publishers would be required to adjust e-book prices in the iBookstore to match the lowest price offered by any other retailer. With that provision, the iBookstore would always have the e-book at the lowest price, but it also meant that if a retailer, say Amazon.com, was offering the book for a lower price, the publisher would have to lower the retail price that it set with Apple to match it.
Obviously, that could mean that the publisher could take a loss on the book, but Apple would still get its 30 percent cut, either way.
In her ruling, Judge Cote said:
The Plaintiffs have shown that the Publisher Defendants conspired with each other to eliminate retail price competition in order to raise e-book prices, and that Apple played a central role in facilitating and executing that conspiracy.

Without Apple's orchestration of this conspiracy, it would not have succeeded as it did in the Spring of 2010.

[The evidence showed] a clear portrait of a conscious commitment to cross a line and engage in illegal behavior.
Apple seemed to indicate that an appeal will be forthcoming. Apple spokesman Tom Neumayr
said
:
Apple did not conspire to fix ebook pricing and we will continue to fight against these false accusations. When we introduced the iBookstore in 2010, we gave customers more choice, injecting much needed innovation and competition into the market, breaking Amazon's monopolistic grip on the publishing industry.

We've done nothing wrong and we will appeal the judge's decision.
It's unclear what the ramifications of the deal will be, if any, for consumers. Amazon.com no longer sticks to a $9.99 price point, and there have been
complaints from
some authors and publishers that -- still the dominant force in e-books -- Amazon.com has begun cutting back on its discounting at a time when consumers need an impetus to buy.
Join Amazon Prime - Watch Movies, TV Shows via Prime Instant Video, Free Two-Day Shipping, and More!