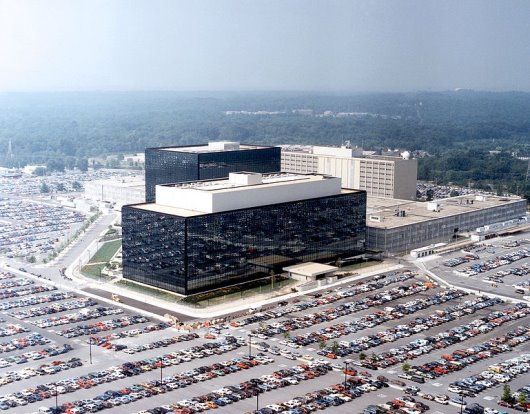 With some 90 percent of the nation's critical infrastructure owned by the private sector, it is no surprise that National Security Agency chief General Keith Alexander
said on Wednesday
that America is ill-prepared to handle a cyber attack.
It was Alexander first public appearance since Edward Snowden leaked information last week about dual NSA secret surveillance programs, one involving telephone records and the other Internet data. Alexander, who is also in charge of the U.S. military's Cyber Command, wrote in the statement prepared for the Senate Appropriations Committee for a hearing on cybersecurity:
On a scale of one to 10, with 10 being strongly defended, our critical infrastructure's preparedness to withstand a destructive cyber attack is about a three based on my experience.

While we feel confident that most foreign leaders believe that a devastating attack on the critical infrastructure and population of the United States by cyber means would elicit a prompt and proportionate response, it is possible, however, that some regime or cyber actor could misjudge the impact and the certainty of our resolve.
Alexander said that the U.S. has been and continues to be a target of cyberattacks by foreign nations.
Such attacks have victimized both private and public organizations. Recent examples of large-scale attacks include:
Hackers who looted ATMs of $45 million, globally
A week of attacks affecting a number of tech companies
Attacks on the Wall Street Journal and New York Times
, reportedly at the behest of Chinese authorities curious about their investigative reporting
Stuxnet
, admittedly believed to be a U.S. / Israeli cyberattack on Iran, but a good example of what could happen to U.S. systems
A SCADA hack
which actually turned out to be a host of errors, but demonstrated the vulnerabilities of such systems
Operation Shady Rat
Alexander also appeared in front of members of the Senate Appropriations Committee on Wednesday. There, he defended PRISM, a program that taps sources of data from top Internet and technology firms, and a second, unnamed program that reportedly requires Verizon Wireless -- and likely, other wireless carriers, as well -- to give the NSA daily reports on the phone calls of all its subscribers, stopping short of revealing actual conversations.
Alexander said,
I think what we're doing to protect American citizens here is the right thing. We aren't trying to hide it.
While privacy advocates are up in arms, many Americans agree with Alexander. A Pew Research poll released on Tuesday showed that 56 percent of those surveyed find phone tracking acceptable as an anti-terrorist measure.
Meanwhile, only 45 percent find data tracking, as in PRISM, acceptable.