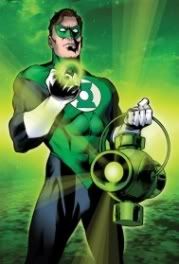 While authorities continue to search for Edward Snowden, the whistleblower that outed at least two NSA programs, so -- apparently -- does Wikipedia co-founder Jimmy Wales. On Tuesday, Wales
posted a question
on his
"User Talk Page,
"
delving into the possibility that Snowden may have edited the online encyclopedia.
Wales asked:
I'm sure this has been discussed somewhere. In the media there have been reports of user accounts used on various tech discussion sites by Edward Snowden. He was apparently quite an active person online, particularly a few years back when he was younger.

It seems highly likely to me that he would have edited Wikipedia - most people who fit his profile (tech savvy, internet activist types) will have done so. Do we have any evidence of that, or suspicions about that?
However, searching for an editor's identification on Wikipedia is off-limits. Wales, as co-founder, may feel that doesn't apply to him, or that in Snowden's case, due to the gravity of the events, it's OK to do such a search, but as Belgian editor "Fram" said on a
Wikipedia noticeboard
,
Despite warnings that the discussion may be problematic wrt [[WP:OUTING]], a high profile admin is trying to find which Wikipedia users may have been accounts of [[Edward Snowden]] [[User talk:Jimbo Wales#Snowden editing?|here]]. Connecting the real life identity of a person to account names used on Wikipedia is not allowed (unless the person has made the connection on Wikipedia)[...]

Any action I would take against this section on his user talk page would be instantly reverted as trolling anyway, so perhaps someone else can take a look and remove the offending section? Speculation on which accounts may be used by named (notable) persons, for the sake of curiosity, have no place on Wikipedia.
It's still unclear why Wales wanted the information. It's hard to believe that Snowden might have placed any information as to his whereabouts -- which is what authorities want the most -- anywhere on the site.
Seriously, it does seem as though Wales is looking for info out of abject curiosity, which in itself is a curiosity, but since the request for info seemed to go nowhere, nothing else.