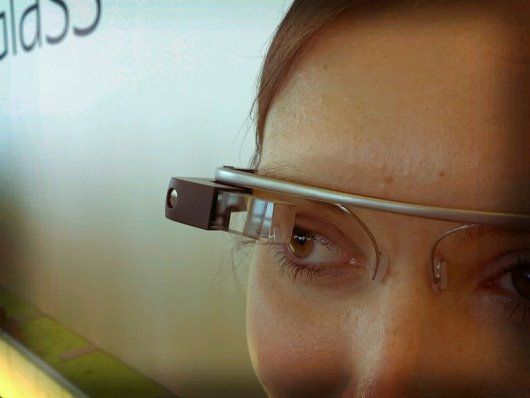 Simple is best. Even Apple said so during its iOS 7 presentation during the WWDC 2013 keynote. That's exactly what Google embraced with its Google Glass device, based on a teardown of the smart eyewear
posted on Wednesday
by Catwig.
Considering the space available to Google in a pair of eyeglass frames -- even with the additional hardware added to the device -- the simplicity of Google Glass is unsurprising. There are only a few printed circuit boards, but there are a few noteworthy finds from the teardown.
For one, Synaptics is the king of touchpads in laptops, and Google Glass -- or at least the current Explorer Edition -- has a custom Synaptics touchpad on its side.
Inside the device is a Google X-branded logic board which holds a Texas Instruments OMAP4430 system-on-a-chip (SOC). That is a dual-core processor, and has been used previously in smartphones such as the Droid Bionic.
Glass also includes 16GB of SanDisk flash, and an Elpida mobile DRAM chip (amount of RAM unspecified in the teardown; it appears to be a 16GB module, though).
There is a non-user-replaceable battery that sits behind a user's ear. When we say non-user-replaceable, we mean it. To access the battery, Catwig had to peel back the plastic, destroying it. It has a capacity of around 570 mAh.
If you want to know why the battery life -- which has been hammered as a big minus -- is so short, compare that with Samsung's latest flagship phone, the Galaxy S4. That, by comparison, has a 2,600 mAh battery.
Meanwhile, the device's display is an underwhelming (but hey, they're glasses) 640 x 360 resolution.
There is also a nine-axis InvenSense MPU-9150 inertial sensor and a fairly mundane 5MP camera (but to be fair, many tablets, including the iPad, sport 5MP cameras).
Finally, just forward of the battery pod, there is a bone conduction speaker, which appears to double as a tactile switch.
For those wondering, it's unclear if Catwig breached the terms of service for the Google Glass Explorer Edition glasses it tore down. While it's been known since the first units shipped that users couldn't sell or even lend the device, we didn't see any mention of tearing it apart
in the TOS
.