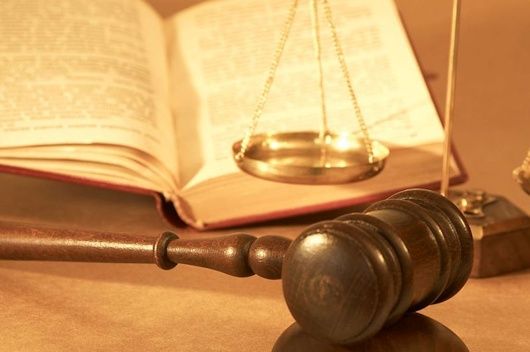 As the DOJ's e-book price-fixing case against Apple continues, the Cupertino, Calif.-based giants scored what seemed to be some major points on Wednesday. While the DOJ
submitted an e-mail into evidence on Wednesday
that appeared to show Apple's then-CEO Steve Jobs' intent in the matter, the company itself submitted the actual e-mail -- as sent -- to SVP Eddy Cue, which differed greatly from the draft version.
The draft email said:
I can live with this as long as they move Amazon to the agent model too for new releases for the first year. If not, I'm not sure we can be competitive ...
The email actually sent from Jobs to Cue is significantly different. It says:
I can live with this, as long as they also agree to the other thing you told me you can get: The retail price they will set for any book will be the LOWER of the applicable "iTunes" price below OR the lowest wholesale price they offer the book at to anyone else, with our wholesale price being 70% of such price.

For example, normally our retail price for a $26 book will be $12.99 and we will pay 70% of that, or $9.10. However, if they offer the same book to Amazon for a wholesale price of, say $12.50, then our retail price for the same book shall be set at $12.50 and we will pay 70% of that price for the book.
That last sentence of the email indicates that Jobs was thinking that publishers might continue to pay Amazon.com as they currently were. Of course, things didn't end up that way.
Of course, the DOJ may -- it's unclear -- argue that Jobs' draft speaks to the Apple CEO's intent. Intent is one thing, though, and the email was a draft that never reached Cue's inbox.
Still, there are actual emails do reflect this sort of intent. The government
has been saying
that Apple's pitched somewhat of a pyrrhic deal to publishers: Thanks in part to Apple's customary 30 percent take of sales, they would actually make less per e-book. In addition, consumers would pay more. However, the agency model would eliminate off Amazon.com's ability to discount.
One Jan. 4, 2010, prior to the introduction of the iPad, Cue wrote the following to Simon & Schuster CEO Carolyn Reidy:
All resellers of new titles need to be in agency model. We think these agency terms accomplish all the goals we both have.
An executive from HarperCollins, one of the publishing houses that had originally been accused of colluding with Apple, wrote:
We are being asked to establish a market for Apple and to take a hit both in margin and in the impact of Amazon's response ... we would be handing Apple a massive advantage.
All five of Apple's co-defendents, Pearson Plc's Penguin Group, News Corp.'s HarperCollins Publishers Inc., CBS Corp.'s Simon & Schuster Inc., Hachette Book Group Inc. and MacMillan, have settled with the DOJ.
Pearson settled just before the trial began.