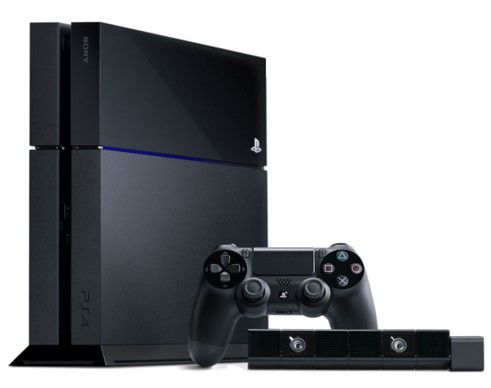 Sony's PlayStation 4 has finally been unveiled. Months after its launch event and a couple of weeks after Sony
teased it
, the company finally showed off the console
at E3 on Monday
.
Sony announced the PS4 way back in February, but didn't show the console until E3. Now, we all know what it looks like. Unsurprisingly, it looks like a smooth, black, rectangular box.
Sony announced that the PS4 will cost $399 and will go on sale "this holiday season." Microsoft, on the other hand, announced on Monday that the Xbox One will retail for $499 and begin shipping in November. That $100 difference in price could be related to the fact that Microsoft will ship its upgraded Kinect unit with each Xbox One. The PS Eye will be sold separately, so that difference will narrow.
Despite the lack of a new hardware version for the PS3, Sony Computer Entertainment President and CEO Jack Tretton said the company's "commitment is as strong as ever" heading into its seventh holiday season. No new hardware, but the company will still ship games for it, much as Microsoft promised during its Xbox presentation.
Among the new big-ticket games that will run on the PS3 will be "Batman: Arkham Origins" and "Grand Theft Auto V."
Nicely -- and accompanied by huge applause -- Tretton also announced that the PS4 would support used games. That part of the presentation "won E3," Eurogamer said (embedded video), with the round of applause clocking in at about 25 seconds.
Less than a minute later, Sony received another round of applause, this one, about 27 seconds in length, when it supplied more details about the PS4's simplified used game policies.
Finally, Sony received another ten seconds of applause when it added that the console won't "check in" online every 24 hours, as a form of DRM, unlike the Xbox 360.
November is a ways away. We'll see if Microsoft responds to Sony's E3 presentation in any way, before then.