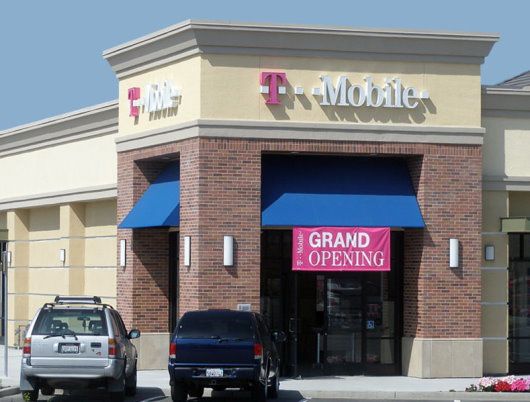 No iPhone? No problem, said T-Mobile USA
late Wednesday
as the nation's fourth-largest carrier released preliminary first-quarter results that showed that it gained subscriber in Q4 2012. T-Mobile USA has been struggling to rein in its churn for some time.
T-Mobile USA said that its total customer base grew to 34 million in Q4 2012. That is an increase of 579,000. Not all the news was positive, though. The carrier still lost almost 200,000 contract customers. That is, however, less than half the approximately 500,000 postpaid losses it saw in Q3 2012. In that quarter, T-Mobile USA said it had net customer additions of 160,000.
Among its contract base, the carrier saw its churn rate drop to 1.9 percent, which is its best such figure in four years.
In a press release, CEO John Legere said:
These results display positive momentum and the first positive branded growth in four years. We have made material progress in stabilizing our branded business in Q1, which provides a solid foundation to build on with the new Un-carrier customer offers we launched last week across America.
What Legere is speaking about is the carrier's new Simple Choice plans and its Un-carrier initiative. Among the changes will be a focus on contractless plans and no more carrier subsidy for phones. Phones will be offered at a price less than full retail, with the amount paid off through installments.
In addition, T-Mobile USA last week spoke of its LTE plans and the iPhone. T-Mobile is said to be rolling out a carrier update to jailbroken and unlocked iPhone 5s later this week that will enable LTE support on them, at least for those lucky enough to be in an LTE test area.
Of course, T-Mobile's native iPhone is coming on April 12.