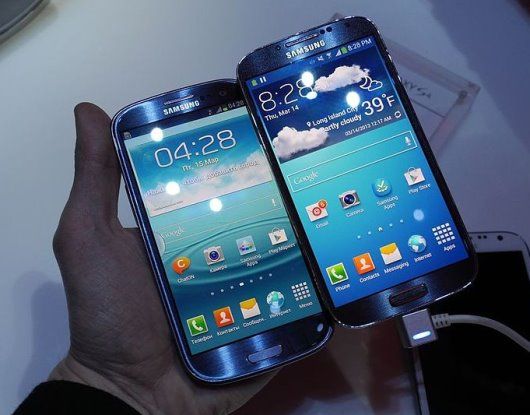 Everyone is aware of how difficult it sometimes is to get a new iDevice after it launches. In 2012, Samsung established itself and its devices as solid rivals to Apple's, and thus we are now seeing the same sort of supply issues: Samsung on Wednesday said that "
overwhelming demand
" was at the heart of shortages for its soon-to-be-released flagship phone.
Responding to
reports from earlier Wednesday
stating that devices from both T-Mobile USA and Sprint would be delayed, a Samsung representative said:
Due to overwhelming global demand of Galaxy S 4, the initial supply may be limited. We expect to fulfill inventory to meet demands in the coming weeks.
Does that sound familiar? It should. It is very similar to the statements that Apple generally gives when it launches an iDevice.
Sprint said that, although it had hoped to launch the device on April 27, store availability will not come until an unspecified future date. Online and telephone sales will still begin on April 27, Sprint said.
T-Mobile had hoped to open online sales on April 24. Instead, online sales won't begin until April 29, the company said. At the same time, the retail store launch is being pushed back, too. The Galaxy S4 is now expected in "select" T-Mobile stores and other retailers on May 8. Nationwide retail availability won't occur until May 15.
AT&T still expects its version of the device to reach stores on April 26. Meanwhile, while Verizon Wireless will begin taking pre-orders on Thursday, its GS4 won't reach consumers until May 30.