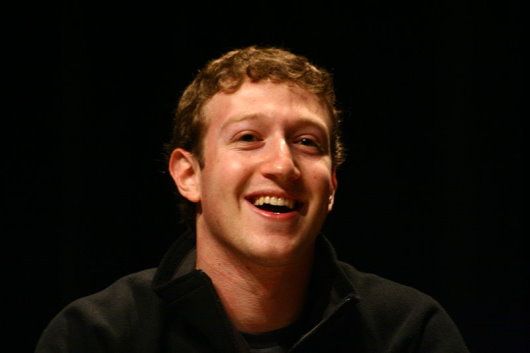 Facebook has invited the press to "come see our new home on Android" on April 4, and it sounds like -- and a system dump of the phone points to it being -- a low- to mid-range version of an HTC smartphone with Facebook's "new home" being a homescreen launcher, similar to something like Apex Launcher or Nova Launcher. The system dump leak was obtained by
Android Police
on Monday.
Despite the date of publication, the site assured readers it was not an April Fools' Day joke.
The hardware specifications of the phone, which could change for a final release, as this phone could simply contain "tester" hardware, are as follows. This information comes from the build's build.prop file.
Manufacturer: HTC
Model: MYSTUL (Myst_UL)
Carrier: AT&T
Platform: MSM8960 (dual-core)
RAM: 1GB
Display: 4.3-inch @ 720p resolution
Android Version: 4.1.2 (Jelly Bean)
Sense Version: 4.5
Rear Camera = 5M
Front Camera = 1.6M
No SD Card
Bluetooth 4.0
Wi-Fi a/b/g/n
As far as mostly being a version of Android with a home screen replacement, there are a number of clues that point in that direction. For one, HTC's traditional home screen app, codenamed "Rosie," doesn't appear on this phone.
For another, it seems the app is destined to be available in the Play Store. The permissions on the Facebook app on the phone, com.facebook.wakizashi, are what you'd expect from a home screen app. In addition, the app has the ability to read the settings of the stock Android launcher, the HTC launcher, and -- the big giveaway -- the TouchWiz Launcher (Samsung). Having permissions to read the TouchWiz settings on an HTC phone is a clear indication that Facebook plans on releasing Facebook Home as a standalone app in the Play Store.
Something else found in the com.facebook.wakizashi app is something called "Chat Heads." It apparently has the ability to "pop out chat head" which seems to be a feature to allow Facebook Chat conversations to float above the currently viewed screen and remain visible even when other apps mare running. The Chat Heads feature could be something that only runs on Facebook's modified Android OS.
There is still a ton of information missing. However, all will be made clear on Thursday.