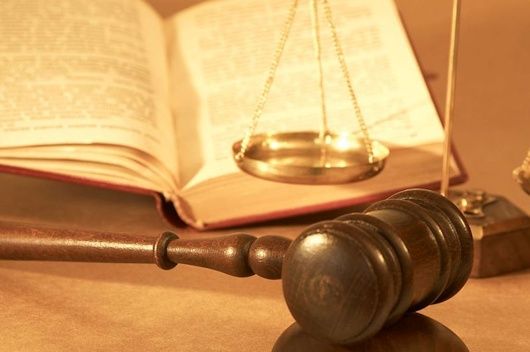 In January of last year, the Supreme Court
ruled
that GPS tracking of a suspect's vehicle required a warrant. The White House has not given up on the matter, though. On Tuesday, however, the White House is
headed back into court
, saying that SCOTUS' 2012 ruling is not all-encompassing.
The case is being heard before the Third U.S. Circuit Court of Appeals in Philadelphia.
The government's argument is two-pronged. For one, it says that there are already broad exemptions in place for the authorities, such as cases involving school students and those on probation. The administration's second argument is that demanding search warrants could hinder anti-terrorism investigations.
Requiring a warrant and probable cause before officers may attach a GPS device to a vehicle, which is inherently mobile and may no longer be at the location observed when the warrant is obtained, would seriously impede the government's ability to investigate drug trafficking, terrorism, and other crimes.

Law enforcement officers could not use GPS devices to gather information to establish probable cause, which is often the most productive use of such devices. Thus, the balancing of law enforcement interests with the minimally intrusive nature of GPS installation and monitoring makes clear that a showing of reasonable suspicion suffices to permit use of a 'slap-on' device like that used in this case.
Last year's SCOTUS decision involved a suspected cocaine dealer Antoine Jones. The current case involves three brothers, Harry Katzin, Michael Katzin and Mark Katzin, who were indicted on allegations of robbing a Philadelphia-area pharmacy.
Believing the trio to be behind a string of late-night pharmacy heists, the authorities -- sans warrant -- attached a GPS device to a Dodge Caravan they believed was used in the robberies. After last year's GPS ruling, a federal judge threw out much of the evidence in the case, saying a warrant was required to attach the GPS device to the Dodge Caravan.
U.S. District Judge Gene E. K. Pratter of Pennsylvania wrote the following in May of last year:
This Court, however, in the final analysis, has not been persuaded that the GPS monitoring that occurred in this case is factually analogous to any existing exceptions to the warrant requirement, or merits a new exception for Fourth Amendment warrantless search or seizure law.
The government appealed, which leads us to the point we are now at.