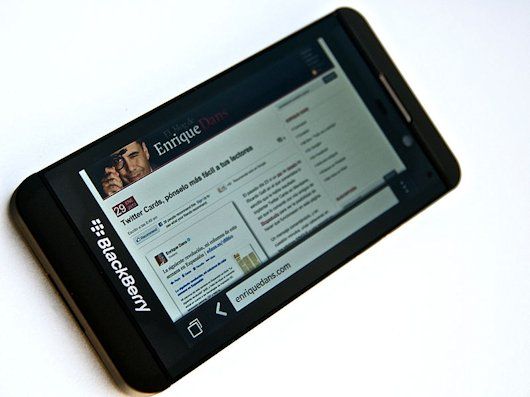 T-Mobile USA
promised on Friday
that it will be the first wireless carrier to offer the BlackBerry Z10 in the U.S. -- sort of. The company said that it will begin business, not consumer, sales of the device on Monday, March 11.
The nation's fourth largest wireless carrier thus will become the first to sell the Z10. Earlier, it was reported that the nation's second largest carrier, AT&T, would
begin selling the Z10
on March 22, but that has not yet been confirmed by the carrier.
However, T-Mobile's Monday sale of the Z10 is only to its business customers. Consumers will have to wait, and T-Mobile didn't give an exact date for consumer sales of the device. T-Mobile USA would only say that it would be before the end of March.
The nation's top wireless carrier, Verizon Wireless, said in February that it expects to offer the Z10 before the end of March. Sprint, on the other hand, said earlier that it will not offer the Z10, opting instead to sell only the keyboarded Q10 later this year.
The BlackBerry Z10 has been released in 21 countries, as of Friday. American buyers continue to wait, however. BlackBerry introduced its state-of-the-art BlackBerry 10 platform and the Z10 and Q10 at the end of January. It also rebranded itself from its original name, Research in Motion (RIM).
The Z10 -- a touchscreen-only device -- and the Q10, which includes BlackBerry's iconic keyboard, are seen as the company's last chance to compete with Android and iOS. While the Z10 launched immediately, the Q10 will not release into stores until later this year.
BlackBerry once held sway over smartphones, but has sunk into what some call irrelevancy with the advent of iOS and Android. Even Microsoft, with Windows Phone, beat BlackBerry to the punch with a redesigned and competitive mobile platform.
BlackBerry stock finished down $0.l6 on Friday, at $13.06. T-Mobile USA is a subsidiary of Germany's Deutsche Telekom.