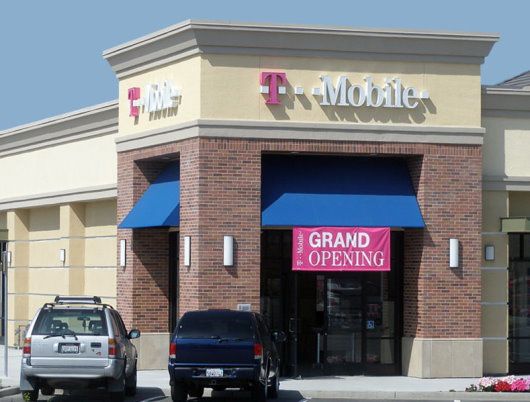 T-Mobile USA held the March 26 press conference we had been expecting on Tuesday, and the biggest news -- as you might expect -- was the launch date and price of the company's first native -- not unlocked -- iPhone 5. The device launches on April 12, for $99 if using T-Mobile's new Simple Choice plans.
The nation's fourth largest carrier announced the news during a press event in New York on Tuesday. Given this, T-Mobile USA became the last national carrier to offer the iPhone, following, in order, AT&T, Verizon Wireless, and Sprint. The iPhone 5 will be compatible with T-Mobile's new LTE network, which was also officially launched on Tuesday, and will also feature HD voice.
As part of its new Simple Choice plans, T-Mobile USA will not require customers to sign a two-year service agreement to get the iPhone at a discounted price. Instead, T-Mobile will allow buyers to either pay full price for the device at the time of purchase (Value plans), or spread the cost over 24 months with installment plans (Simple Choice plans).
A 16GB iPhone 5 will cost for $99 up front with 24 months of $20 payments. That adds up to $579 as the total cost of the phone. It appears that customers will have to make up the difference if they choose to leave early.
The carrier added that in "select markets" it will also offer the iPhone 4 and iPhone 4S. These older models will not run on T-Mobile's LTE network, obviously. Yhe iPhone 4S will cost $69.99 down plus $20 per month and the iPhone 4 will cost $14.99 plus the $20 monthly charge.
What about LTE? Not only was T-Mobile USA the latest network sans iPhone, it was also the last nationwide network ti lack LTE. In addition to the iPhone 5, several other devices were announced on Tuesday that will support LTE. Tget include the Samsung Galaxy S4, BlackBerry Z10, HTC One, T-Mobile Sonic 2.0 Mobile HotSpot LTE and the Samsung Galaxy Note II, which recently received a ROM update to turn on its dormant LTE radio.
The list of initial cities where T-Mobile's new LTE service will be offered includes Baltimore; Houston; Kansas City; Las Vegas; Phoenix; San Jose, Calif.; and Washington, D.C. T-Mobile said its 4G LTE network will reach 100 million Americans by the middle of 2013 and 200 million by the end of 2013.
Although the iPhone 5 announcement was the biggest part of the Tuesday press event, there was another big tidbit of information, too: The Samsung Galaxy S4 will launch on T-Mobile USA's network on May 1.