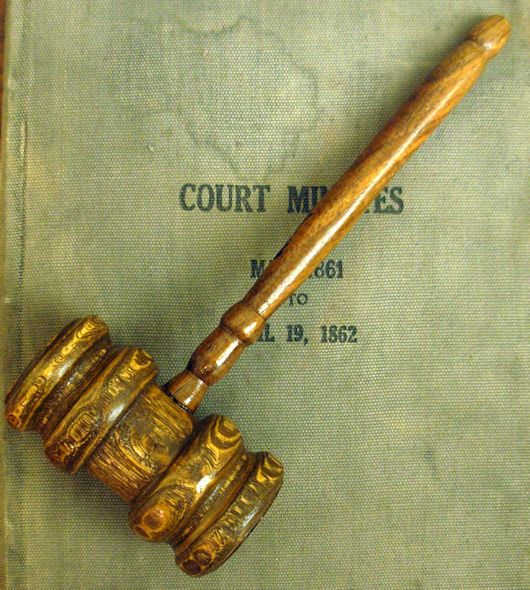 On Tuesday, Internet companies such as eBay -- as well as libraries, used book sellers, museums, and more --
breathed a sigh of relief
, as the Supreme Court upheld the first-sale doctrine with regard to goods manufactured outside of the U.S. The case, Kirtsaeng v. John Wiley & Sons, No. 11-697, could have created what Justice Stephen G. Breyer, writing for the 6-3 majority, called a "parade of horribles."
In the case, textbook maker John Wiley & Sons sued a Thai student / entrepreneur named Supap Kirtsaeng, who had been importing cheap (but legally purchased and non-pirated) versions of textbooks in his home country of Thailand and selling them to his fellow U.S. students on eBay.
The difference in pricing was such that, according to John Wiley & Sons, Kirtsaeng's business accumulated about $1.2 million in receipts over its lifetime.
Profitable or not and imported or not, SCOTUS said that the first-sale doctrine applies. Section 109(a) of copyright law describes the first sale doctrine, which applies to any work "lawfully made under this title," and says that buyers of books, records and other copyrighted materials may lend or sell them as they wish, and at whatever price they wish.
In the case, John Wiley & Sons argued for a "geographic" reading of "lawfully made," meaning the doctrine would only apply to copyrighted works made in the United States. Kirtsaeng, meanwhile, argued that first-sale applied to any goods that were "lawful," in other words, legitimate, non-pirated materials. SCOTUS agreed with that.
The "parade of horribles" alluded to above came via supporting briefs from used-book dealers, libraries, technology companies and museums, all of which cazutioned that allowing copyright suits over goods imported from abroad could have disastrous consequences. Libraries could be unable to lend foreign books with special exemptions, the briefs said, and museums from displaying foreign art.
In addition, if foreign-made goods were exempt from the first-sale doctrine, one could imagine it would give companies an added incentive to move manufacturing overseas. Breyer wrote:
Putting section numbers to the side, we ask whether the "first sale" doctrine applies to protect a buyer or other lawful owner of a copy (of a copyrighted work) lawfully manufactured abroad. Can that buyer bring that copy into the United States (and sell it or give it away) without obtaining permission to do so from the copyright owner? Can, for example, someone who purchases, say at a used bookstore, a book printed abroad subsequently resell it without the copyright owner's permission?

In our view, the answers to these questions are, yes.
The dissent, signed on to by three justices, argues that copyright owners must have a right to set international prices that must be protected by law. Wiley had argued that a decision -- as occurred -- permitting copyrighted foreign goods to be sold in the United States would limit a publisher's ability to sell materials in developing markets for a lower cost, thus resulting in higher prices globally.
Their ability to engage in such price discrimination, however, is undermined if arbitrageurs are permitted to import copies from low-price regions and sell them in high-price regions.
Although they concurred with today's ruling, Justices Elena Kagan and Samuel Alito suggested that Congress should find a way to modify copyright law in order to give companies the price segregation capability currently prohibited by the first-sale doctrine.