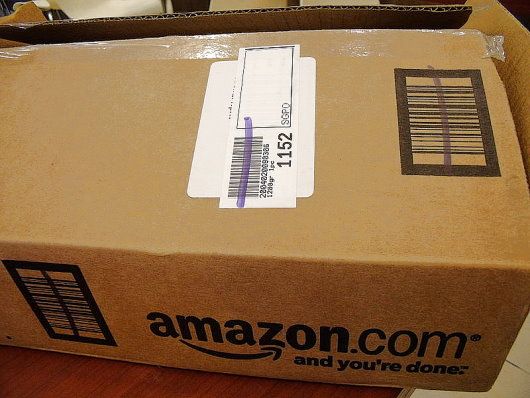 Amazon Prime's free two-day shipping is one of the primary (no pun intended) features of the service, and was the perk attached to the $79 a year program. Sources said on Tuesday that Google is nearing the launch of a rival service dubbed "
Google Shopping Express
," with pricing that undercuts Amazon.com's.
One source said that "Google Shopping Express" would be priced annually for about $10 to $15 less than Amazon Prime. That would mean the program would run from $64 to $69 annually. It would offer same-day -- not two-day -- delivery from brick-and-mortar retailers such as Safeway, Walgreens, Target, and Walmart. To be clear, partnerships are not confirmed.
Assuming the service reaches fruition, and it's believed that Google employees may already be dogfooding the service, the program will compete with more than just Amazon Prime. eBay Now, Postmates' "Get It Now" and even smaller startups like Instacart could be considered rivals.
The project is reportedly being run by Google e-commerce product manager Tom Fallows. It's seen as a way for Google to put more focus on both Google Wallet and Google Shopping.
While many media outlets are calling this an alternative to Amazon Prime, it's not really. After all, Amazon Prime means that most items -- those sold directly by Amazon.com or "fulfilled by Amazon" -- receive free two-day shipping and lower cost one-day shipping. That means Amazon Prime members don't have to worry about "partnerships."
However, in addition, there are more perks: Subscribers have access to the Kindle Owners' Lending Library, which allows them to "check out" one book a month, and keep that book for an unlimited time. They also have access to Prime Instant Video, a subset of Amazon.com's Instant Video service.
Still, the comparison to Amazon Prime is fair. After all, the Amazon Appstore is a rival to Google's Play Store, and