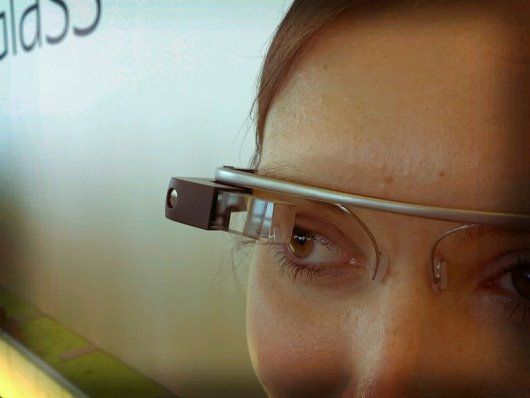 Google
showed off
the first set of integrated third-party applications at the South by Southwest (SXSW) conference on Monday. In doing so, the company showed the ways that end user's favorite services might integrate with Google's smartglasses.
The first apps shown off were -- as you might expect -- Gmail, the New York Times app, Evernote, and Path.
Google had already demonstrated how users could take pictures, record video, or search the Web using their voices; On Monday, the company demonstrated some actual applications.
Google's Senior Developer Advocate Timothy Jordan performed the demonstration. As you probably know, Google Glass has a small screen that is visible over a user's right eye. When you activate it, you'll see it floating in the upper right-hand of your field of vision.
The right arm of the glasses contains the key electronics of the device (processor, RAM, etc.). It is also equipped with a touchpad. The touchpad can be used to swipe through a series of screens or "cards," as Google calls them. What's apparent is voice activation and dictation will be paramount to this device. For example, when you get a Gmail email, an email sender's image and subject line will appear on the device's screen. Users can reply by dictating a message.
The New York Times app can deliver stories on request -- If you use the "look up" head gesture, Glass will display images and headlines. It can also read the text of a story to a user, as well. An experimental feature will give you breaking news notifications as they're published.
Evernote users can send images to Skitch. Once an image is taken, an end user can enter Share mode, swipe to Skitch, and tap it to share a picture.
Social networking-enabled photo sharing and messaging service Path was also shown off. If a friend shares a photo to the service, you can get a photo notification right on Glass. You can then comment on the image without having to pick up your phone, by swiping through different Path emoticons and picking one using the same touchpad interface.
It's a curated feed, to avoid being overwhelmed by notifications.
Google Glass gets data through wi-fi, or tethers with Bluetooth to an Android device or iPhone (yes, even an Apple device) to use its cellular connectivity. While there is no cellular radio in Glass, it does have a GPS chip.
Google expects to sell Glass for $1,500 before the end of the year.