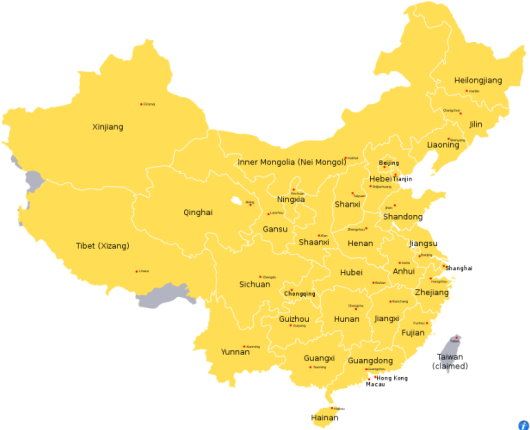 Foxconn, along with other Chinese OEMs, is opening plants in inland China, but not for the reason many assume.
Sundsy's Bloomberg Industries report
said that the move is less about money and more about labor shortages.
According to BI, Foxconn -- and others -- save little in terms of wages by moving inland. Jitendra Waral, a Bloomberg Industries technology analyst, said in a note published on Sunday:
The trend is toward inland, and it's driven by manufacturers' need to keep finding workers. As that drives wages higher, any cost benefits from inland labor are likely to continue shrinking.
Foxconn has boosted its Chinese workforce about 50 percent in the past two years to a total 1.2 million. Given that, Apple's largest manufacturing partner has to expand to other parts of the country in order to meet still burgeoning demand, Waral said.
Additionally, his research note added, the cost savings in terms of wages are minimal. Wages in western Sichuan province and central Henan, where Foxconn makes iPads and iPhones, are similar to those in coastal Guangdong.
Foxconn spokesman Louis Woo said that at least part of the reason is that Henan and Sichuan were always large sources of migrant workers. Those workers would travel to other locations to get work with the company, which is a division of Hon Hai Industries.
Closer to the pool of workers has always been one of the major reasons. Henan and Sichuan have always been the largest sources of migrant workers. That was why we moved to both of these provinces to tap their labor pool.
It's true though, that when Foxconn began its push inland, years ago, wages were given as at least part of the reason. After a rash of suicides at its huge Shenzhen facility, in coastal Guandong province, Foxconn raised wages at that site.
In fact, though, the difference in average wages between inland provinces and Guangdong have beeb more than halved in the past six years. Wages in Chongqing -- in central China -- have, in truth, surpassed those in Guangdong, a BI survey showed.
Foxconn isn't alone, as other manufacturers are moving inland, too. The Chinese government is also working to push growth inland, via its "Go West" policy. "Go West" is designed to aid in curbing regional differences in economic development. According to Nomura Holdings, growth in Sichuan and Henan will probably outpace Guangdong's for a third straight year in 2013.