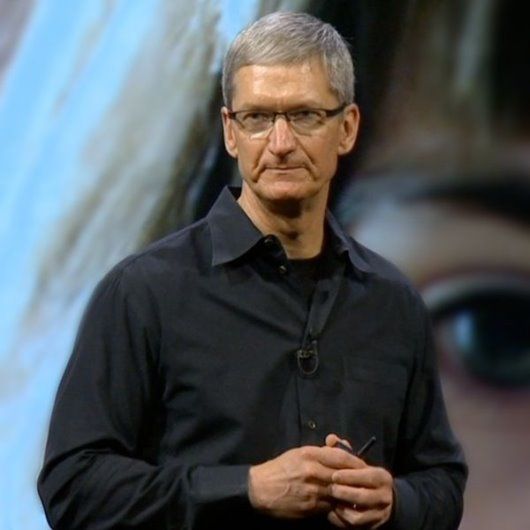 Rumors of an Apple music streaming service have been around for some time, with the latest evidence being uncovered on a jailbroken iPad
in early February
.
More evidence emerged on Wednesday, as
a new report
said that Apple CEO Tim Cook and Beats Electronics CEO Jimmy Iovine met in Los Angeles in late February, to discuss the "Daisy" streaming music service that Beats is building.
The report comes just as
it was learned
that "Daisy" has received a $60 million investment round that Beats is using to spin it off as a separate company. Beats announced the music subscription service in January, but gave few details.
The investor group for the spin-off includes Warner Music owner Len Blavatnik's Access Industries, Fort Worth billionaire Lee M. Bass, Marc Rowan, and Australian financier James Packer.
In addition to Cook, Eddy Cue, Apple's senior vice president of Internet Software and Services (which includes the iTunes Store, iCloud, etc.) was also in attendance. The meeting was not necessarily to set up a deal, though. The source said that the meeting was "informational" and covered a wide range of topics, including questions about how "Daisy" will differentiate itself from rival services such as Pandora and Spotify.
"Daisy" is scheduled to launch in late 2013, according to a Tuesday press release discussing the spin-off of "Daisy" from Beats. The project continues to be referred to, even by Beats, by its codename.
"Daisy" already has strong industry backing, including the involvement of Beats co-founders Dr. Dre and Jimmy Iovine, but also Nine Inch Nails' Trent Reznor, who is serving as the project's Chief Creative Officer. In addition, earlier this year it was announced that Daisy's CEO would be Topspin founder and music industry veteran Ian Rogers.
Apple has reportedly had difficulty negotiating with the major music labels over royalties tied to its own streaming music service, which is reportedly currently in development. It's unclear if Apple wants to opt-in to "Daisy," perhaps becoming a co-developer or backer, or was simply seeking information to assist in its own project.