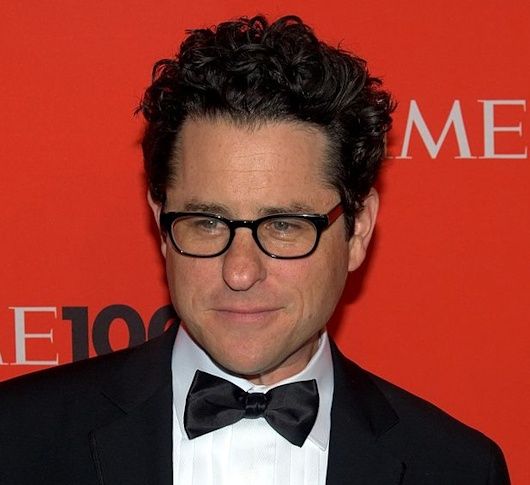 J.J. Abrams is poised to become the no. 1 director in the hearts of geeks. Not only has he recently signed to direct the upcoming "Star Wars: Episode VII" film, he already helms the rebooted "Star Trek" franchise. And, while there is no studio commitment yet,
he said on Wednesday
he would love to make the video games "
Half-Life
" and "
Portal
" into films.
Not only would Abrams love it, apparently game creators Valve would love it, too. He and Gabe Newell, CEO of Valve Software, were speaking together at held a joint talk at the D.I.C.E. (Design, Innovate, Communicate, Entertain) Summit in Las Vegas, Nev., on Wednesday on the subject of "Storytelling Across Platforms: Who Benefits Most, the Audience or the Player?" D.I.C.E. is an annual video games industry conference, and the pair's keynote kicked off the event.
Abrams and Newell announced the collaboration between Valve and Bad Robot, Abrams' production studio, at the end of their keynote.
Teasing the audience, Abrams said:
There's an idea we [Bad Robot] have for a game that we'd like to work with Valve on.
Newell clarified things, adding:
We're going to figure out if we can make a "Portal" movie or "Half-Life" movie together.
It might be hard to understand how Abrams would have time for another project -- or two. His latest film "Star Trek Into Darkness" is due in theaters on May 17. "Star Wars: Episode VII" isn't due until sometime in 2015, but those who recall that "Into Darkness" took four years to produce after the "Star Trek" reboot will wonder if it can be done by then.
Video game translation to movies hasn't always been successful, although films like "Lara Croft: Tomb Raider," "Lara Croft Tomb Raider : The Cradle of Life," and "Prince of Persia: The Sands of Time" were successful at the box office, if not critically ("Prince of Persia" holds the title of the highest-grossing video game adaptation of all time, with a gross of $335 million worldwide as of October 10, 2010).
However, there are also duds, like "Super Mario Bros." and "In the Name of the King: A Dungeon Siege Tale."
For those wondering what a "Portal" movie might look like, director Dan Trachtenberg's seven-minute long short "Portal: No Escape" became a viral hit on the Internet in 2011.