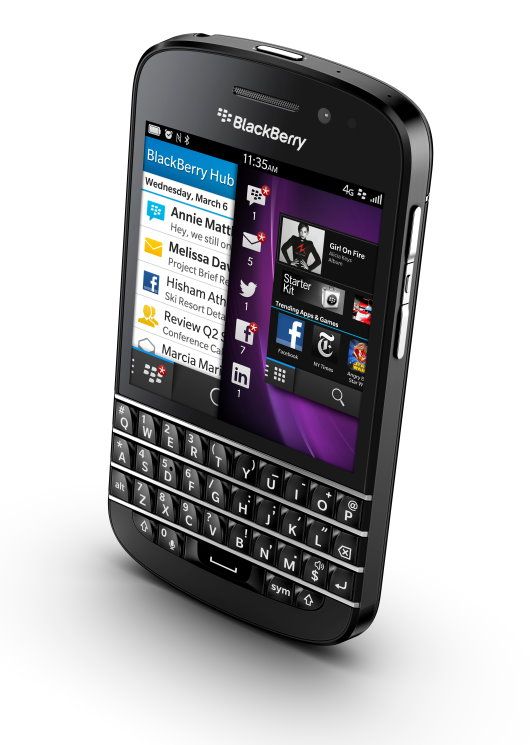 Earlier, BlackBerry (nee Research in Motion, or RIM) CEO Thorsten Heins
said that
the U.S. market is crucial for his company. Not so, apparently, is Japan, as
on Friday
it was reported that the company will not launch its new BlackBerry 10 models in Japan, essentially exiting the Japanese market.
The report first appeared in the the Nikkei business daily. The Nikkei report said BlackBerry's share of the Japanese market had sunk to a low of 0.3 percent from a high of about five percent in the past. The paper gave no timeframe for the prior number, though.
At the same time, the Nikkei said, shipments of smartphones to Japan rose 40 percent year-over-year to hit an estimated 14 million in the April to September timeframe. Meanwhile, though, BlackBerry sales in that period were believed to be only in the several tens of thousands. The paper did not cite its sources, but added that with its falling market share, BlackBerry had deemed it too costly to develop a Japanese language version of the new BlackBerry 10 platform.
Although the Nikkei gave no sources for its statistics, it appears the report of the company leaving the Japanese market is true. Later, the Wall Street Journal cited Amy McDowell, a spokeswoman for BlackBerry, who confirmed the new phone model would not be rolled out in Japan "at this time." Of course, that leaves the possibility that BlackBerry would re-enter the market if and when the Z10 and Q10 models prove successful.
McDowell said:
We are in the process of launching BlackBerry 10 globally in key markets and we are seeing positive demand for the BlackBerry Z10 in countries where it has already launched.

Japan is not a major market for BlackBerry and we have no plans to launch BlackBerry 10 devices there at this time

However, we will continue to support BlackBerry customers in Japan.
NTT DoCoMo said only that it was discussing new product launches with BlackBerry while noting it would continue to provide customer support to BlackBerry owners. NTT DoCoMo started distributing BlackBerry devices in Japan in 2006.