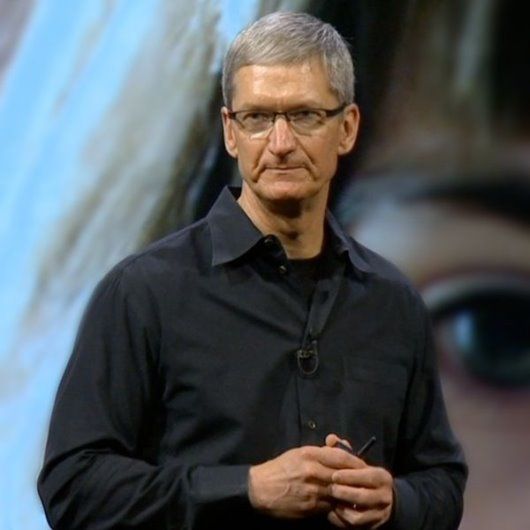 Rank has its privileges, and as the CEO of the most valuable company in the world by market capitalization, Tim Cook ranks among the luminaries of the tech world. With that, Cook has earned an enviable position on Tuesday night: a seat next to First Lady Michelle Obama during the President's State of the Union message, it was
announced on Tuesday
.
It is a familar spot for an Apple representative. In 2012, Steve Jobs's widow, Laurene, was given with the same honor.
Cook will be sitting in the "First Lady's Box." Many who sit there are mentioned during the president's speech, so it seems likely that President Barack Obama will at least reference Apple. It could be that Apple will be mentioned due to Cook's
earlier announcement
that Apple will begin manufacturing some Macs in the U.S. in the coming year.
The invitation to the State of the Union address explains why Cook had to move his keynote at the Goldman Sachs Technology and Internet conference in San Francisco, Calif., originally planned for Tuesday afternoon, to 7:15 a.m. PST.
Cook isn't the biggest celebrity name to be announced as coming to the State of the Union, though. Rock star, gun-rights supporter, and anti-Obama fanatic Ted Nugent arrived on Capitol Hill on Tuesday for President Barack Obama's State of the Union address, promising to "remain respectful."
He was invited by Rep. Steve Stockman (R-Texas), who said that Nugent would have a lot to say after Obama's speech. It is expected that Obama's speech will focus on the economy, but will also touch on gun control and immigration reform.