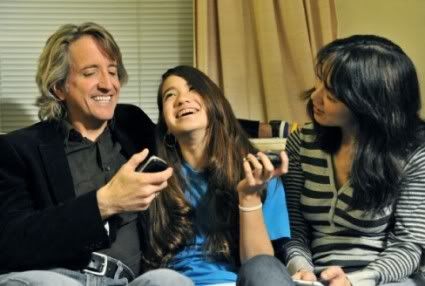 A California teenager managed to pile up 14,528 text messages in a single month, resulting in a 440-page long AT&T bill, but fortunately, thanks to an unlimited SMS plan, she wasn't grounded for the rest of her life.
Greg Hardesty, of Silverado Canyon, CA wasn't sure the bill wasn't a mistake, so he
whipped out
his calculator. No, indeed, it was humanly possible for his daughter, 13-year-old Reina, to send that many messages (484 a day), if she sent or received one every two minutes for every waking hour.
That's the only saving grace here: since the total includes both sent and received messages, you can blame her friends for part of the number. Another good thing: as her father is a journalist for the Orange Country Register, he got a free story out of it.
Fortunately for Reina, she doesn't drive. Since you can't text message or email while driving in California, that would cut into her texting time.
Hardesty estimated he would have owed AT&T $2,905.60 at a rate of $0.20 per message, if he hadn't played it safe with an unlimited SMS plan.
According to a recent Neilsen
study
, the average number of texts for a teen between 13 and 17 is 1,742 per month. However, in her defense, Reina said during winter break she was bored, and that's why her text messaging went up.
I guess you could call her a TextnoPhile (as opposed to technophile). It's unclear, BTW, if her LG phone has a full QWERTY keyboard (it could improve her efficiency, after all). Her boredom will cost her, however: no more texting after dinner.