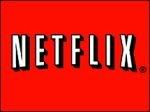 In what may be an omen of things to come in the optical media market, Netflix has halted sales of previously viewed DVDs. The company
said
Monday that it wanted to focus on what it characterized as the core portions of its business: streaming video and DVD rentals.
As you know, our core business is delivering great movie rentals to you on DVD by mail and instantly to the computer and TV, so we've decided it makes sense for us to focus exclusively on that. This means we will stop selling previously viewed DVDs through the Web site. We're sorry for any inconvenience for those of you who regularly purchase DVDs at Netflix, but we're excited about being able to spend the extra time focusing on continually improving our core rental business for you.

Online sales will continue through the end of the day on November 30th. Until then, please feel free to shop our wide selection of previously viewed titles available at prices as low as $5.99.
Now, while it seems clear that someday --- and that day is a ways away --- optical media will go the way of the dodo to be replaced by streaming video, Netflix wanted to make sure that users understood that DVD rentals weren't going anywhere. It went so far as to explicitly state that in the blog post.
After all, streaming video is being hampered by moves on the ISP toward metered use.
Bleh
.
Several comments on the blog post were rather critical of the move, one
saying
:
Blockbuster online still sells previously viewed DVDs...I'm seriously considering going back to them. And I really hate Blockbuster.
So what happens to used DVDs now? Well, that sort of explains this story
here
, a street vendor with Netflix DVDs.
"We sell previously viewed DVDs to wholesalers who then re-sell them. We almost always remove the DVDs from the Netflix sleeve but not this time."
So there you have it. Off to the street vendors!