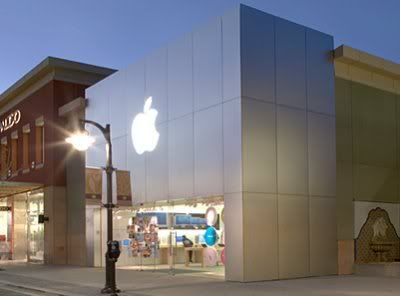 It's been store policy for some time, but both consumers and store employees may have forgotten it: Apple Stores have the ability to price match items from other authorized retailers. I think the key to remember is "authorized retailers," meaning that you shouldn't expect a match to an eBay price.
The "reminder" is another move to shore up what looks to be a very disappointing holiday shopping season for all retailers. But it's also a way for Apple Stores to be competitive with stores like Best Buy and Amazon.com, which are either having sales on Apple products, or consistently have lowered prices.
While the policy has been in place for a long time, many are unaware of it, even sites that focus on Apple retail stores such as
ifoAppleStore
, which seemed to think it was a new policy. As a commenter on that site said (emphasis mine):
Much of this story is incorrect. As a long time Apple Store manager, I can state that retail has

always

had the ability to match prices with Authorized Apple Retailers with some limits, such as matching rebates and matching prices with Club stores. The policy is very clear and printed in the retail operations manual.
So think of this as a reminder to both Apple Store retail employees and us as well: don't forget the price match at Apple Stores. But don't forget this as well: live in a high sales tax state, like California (me)? Don't forget the automatic (
at least for now
) price cut because of no sales tax for online retailers such as Amazon.com.