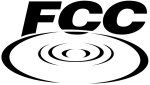 I wrote
earlier
that the FCC was poised to hit Comcast with some sort of punishment, and that the decision would come down August 1st. The Free Press told me, via email, that the decision was a done deal and would come down to a 3-2 vote.
On Friday, the FCC voted 3-2 to declare that Comcast's throttling of BitTorrent P2P traffic last year was illegal. For Net neutrality backers, this is a major victory. The full FCC statement (.PDF) is available
here
, but some excerpts follow:
The Commission concluded that Comcast's network management practices discriminate among applications rather than treating all equally and are inconsistent with the concept of an open and accessible Internet. Indeed, the Commission noted that Comcast has an anticompetitive motive to interfere with customers' use of peer-to-peer applications. Such applications, including those relying on BitTorrent, provide Internet users with the opportunity to view high quality video that they might otherwise watch (and pay for) on cable television. Such video distribution poses a potential competitive threat to Comcast's video-on-demand ("VOD") service.

The Commission also concluded that Comcast's practices are not minimally intrusive, as the company claims, but rather are invasive and have significant effects. The Commission found that Comcast monitors its customers' connections using deep packet inspection and then determines how it will route some connections based not on their destinations but on their contents. In essence, Comcast opens its customers' mail because it wants to deliver mail not based on the address on the envelope but on the type of letter contained therein. The Commission also found that Comcast's conduct affected Internet users on a widespread basis. Indeed, Comcast may have interfered with up to three-quarters of all peer-to-peer connections in certain communities.

The end result: a cease-and-desist order against these practices, and by the end of the year Comcast must detail a new network management plan to the FCC and subscribers.
In a statement, Comcast
said
:
We are considering all our legal options and are disappointed that the commission rejected our attempts to settle this issue without further delays.
In an emailed press release, Josh Silver, executive director of Free Press, which filed the initial complaint against Comcast, issued the following statement:
"The FCC's bipartisan decision to punish Comcast is a major victory. Defying every ounce of conventional wisdom in Washington, everyday people have taken on a major corporation and won an historic precedent for an open Internet.

"Comcast's history of deception and continued blocking show contempt for the online consumer protections established by the FCC. We commend Chairman Martin and Commissioners Copps and Adelstein for standing up for Internet users and working across party lines to protect free speech and the free market.

"Today's order makes it clear that there is nothing reasonable about restricting access to online content or technologies. Moving forward, this bellwether case will send a strong signal to cable and phone companies that such violations will not be tolerated.

"But the fight is far from over. A duopoly market -- where phone and cable companies control nearly 99 percent of high-speed connections -- will not discipline itself. We look forward to working with the FCC and Congress to ensure proactive measures keep the Internet open and free of discrimination, and accessible to all Americans."
Read the Comcast Complaint:
(.PDF)