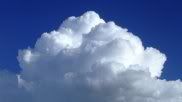 As I
wrote
earlier, the USPTO was on the verge of granting Dell a trademark for the term "cloud computing," when media focus on the issue made them think better of it, and they decide to re-review the application.
Sorry, Dell, looks like they came to their senses.
If you check the
latest update
to Dell's
application
, you'll see the USPTO has issued a "Non-Final Office Action." Note the words non-final; according to the document Dell has six months to respond.
The USPTO said:
Registration Refused – Trademark Act Section 2(e)(1) Merely Descriptive



Registration is refused because the applied-for mark merely describes a feature and characteristic of applicant's services.
It seems what Dell was actually trying to protect was its Cloud Computing Solutions (which still carries a (tm)), which can be reached via
http://www.cloudcomputing.com
, which redirects to
http://www.dell.com/cloudcomputing
.
In fact, at the time the re-review was announced, Dell spokesman Jess Blackburn explained to
C|Net
that Dell applied for the trademark on March 23, 2007 when it had just announced the above service.
"The application was to protect the use of the term 'cloud computing' as it relates specifically to our offering. At the time when we announced our solution, it was not quite as pervasive a term. We sought to protect our intellectual property, and we certainly respect the intellectual property of other people and would not infringe on that of others."
Of course, that's fine, trademark
Cloud Computing Solutions
. But "cloud computing?" That's a little much.