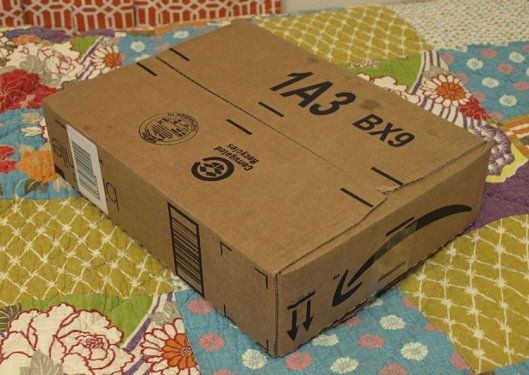 Getting a head start on the holiday shopping season,
Amazon.com unveiled
its Annual Holiday Toy List on Tuesday. The giant Internet retailer is famous for its Black Friday, Cyber Monday -- as well as other holiday sales -- leading up to Christmas.
John Alteio, director of Toys and Games for Amazon.com said:
Our goal is to offer an unmatched toy selection, but it's also extremely important to us that our customers can easily find that one right toy at a great value.

The holidays are busy enough as it is, so we worked hard on our 2013 Holiday Toy List to create a simple and fun way for our customers to discover the toys that best suit their child's individual interests. Put the kids to bed, kick up your feet and shop – we think you'll find just the right gift to put a smile on their face this holiday season.
Amazon.com's
Holiday Toy List
is a curated list of toys, games, and more. For the first time ever, Amazon.com turned to its Amazon Mom members on Facebook for "advice."
Voting helped the company identify the top toys across ten toy trend categories. Some of the top vote-getters in their respective categories include:
Amazon.com's 2013 Holiday Toy List also features toys that are exclusive to Amazon.com, including:
Don't forget Amazon.com's mobile apps when shopping. Not only can customers can browse, search and explore popular and bestselling toys whenever they want, via Amazon.com's mobile apps and mobile website, they can also price compare while in a brick-and-mortar store. That is something, naturally, that Walmart, Target, K-Mart and more are not happy about.
For example, with Amazon.com's Price Check app (available for both iOS and Android), users can compare a retailer's pricing against Amazon.com's by scanning a barcode, taking a picture, or entering a product name. Once that's done, the app will then display prices for Amazon.com's site, including its Marketplace vendors; it will also indicate if the product is available with free shipping.
It's something that brick-and-mortar retailers recognize, and are not pleased with. In late 2011, after Amazon.com released an Android version of the app (a year or so after the iOS app's debut), the company heavily promoted the app. The Retail Industry Leaders Association's Katherine Lugar was
quite clear
with her displeasure in a statement issued about the promotion:
Retailers compete on price 365 days a year, and at no time is that competition hotter than during the make-or-break holiday shopping season. However, by continuing to evade collecting state sales taxes, Amazon's exploitation of a pre-Internet tax loophole is resulting in a 6-10 percent perceived price advantage over their competitors on Main Street.

Amazon's aggressive promotion of its Price Check App shows the lengths they are willing to go to exploit this tax loophole, and is a stark reminder of why Congress needs to act to protect retailers on Main Street. A failure to act is an implicit endorsement of a subsidy of Amazon, a subsidy that distorts the free market and puts jobs on Main Street at risk.
Since then, though, Amazon.com has relented and begun collecting sales tax in many, but not all, states, including the high sales tax state of California. No matter what, Amazon.com estimated that during the 2012 holiday season alone customers purchased over one toy per second via mobile devices.