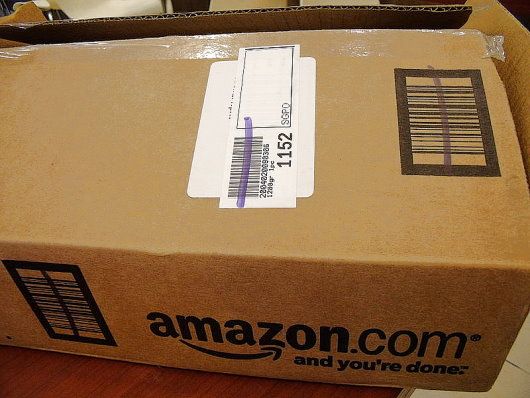 It's getting to be close to that time of the year -- toward the beginning of the third quarter -- when rumors and details about new Amazon.com tablets arise. On Tuesday,
BGR
gave us the first taste of the 2013 version of the Kindle Fire rumor patrol.
Last year, we saw four new models introduced by Amazon.com. There was a base model 7-inch tablet, a 7-inch HD version, an 8.9-inch HD version, and an 8.9-inch HD version with LTE support.
This year, it looks like there will be a similar lineup, assuming Amazon.com still issues a cellular-equipped model.
The base model or entry-level Kindle Fire tablet is currently being sold for $159. The new version will continue with a 7-inch diagonal screen size, but a source said that Amazon.com has changed to a new display panel with a higher resolution screen of 1,280 x 800 pixels vs. the current base model's 1,024 x 600.
That resolution, in fact, is the same one used on the 2012 7-inch Kindle Fire HD. That tablet will see its resolution bumped, as well, to a 1,920 x 1,200 pixels.
Finally, the Kindle Fire HD 8.9 will see its resolution bump from its already better-than-1080p resolution of 1,920 x 1,200 pixels to 2,560 x 1,600. That would mean the new Kindle Fire HD 8.9 would have a higher pixel density that Apple's 9.7-inch retina display iPad (2,048 x 1,536) but with a smaller screen.
Amazon.com will make changes to its tablets' form factors, as well. The currently Kindle Fire HD series has a back that slopes smoothly out toward the edges, but the 2013 models will has a more angular design, with a flat slope rather than a curved one, providing a look the source called "chiseled."
In addition, power and volume buttons will be moved from the side of the tablets to the sloping area on the case-back. They are positioned in such a manner that they will not be depressed accidentally when the device is placed on its back.
Still, the button placement differs from that of most current tablets. That being said, the current hardware button placements are reportedly a source of criticism from many owners.
The new tablets are also said to be noticeably lighter than the models they will be replacing. None of this, though, would be unusual in a tablet refresh, where there is a lot more "room" to make improvements and changes.
A few things are still missing: internal improvements, and pricing. We'd expect Amazon.com to add improved CPU and GPU support, and perhaps other additional changes. We don't expect to see much change in pricing.
However, it's probable that the firm will move from an ICS-based forked Android build to a Jelly Bean-based one.
Join Amazon Prime - Watch Movies, TV Shows via Prime Instant Video, Free Two-Day Shipping, and More!