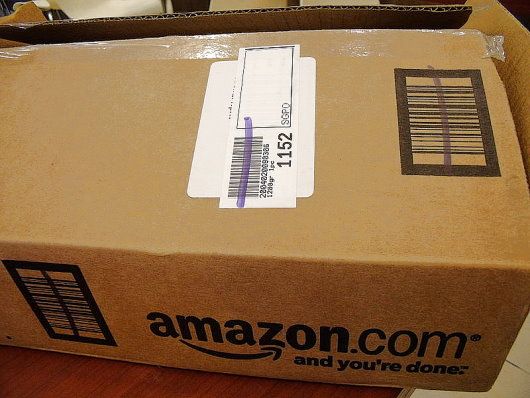 Amazon.com's upcoming Kindle Fire release -- the third-generation of its Android tablet -- could be the version that sets the market on fire, according to new details on the device specs
leaked on Tuesday
.
The original Kindle Fire was cheap -- and it looked and felt like it. Still it opened up a new market segment -- low-cost Android tablets that were "just good enough" to attract attention. That's not to say that some customers weren't disappointed with the Kindle Fire, but it still made an impact on the marketplace.
Earlier,
details emerged
about some of the specifications of the new Kindle Fires. Now, multiple anonymous sources have leaked even more of the details of the 2013 version.
First up, the 7-inch Kindle Fire HD will feature a 1,920 x 1,200-pixel display, which makes its 7-inch screen comparable to that of the much-applauded 2013 version of the Nexus 7. It will also, the report said, sport a quad-core Qualcomm Snapdragon 800 (MSM8974) processor, which includes four Krait 400 CPUs and Adreno 330 graphics. Those specs are a bump up from the Nexus 7, and prototype devices have been seen clocked at 2GHz.
The 7-inch Kindle Fire HD also gets an upgrade to 2GB of RAM, a front-facing camera -- but no rear-facing one -- wi-fi and cellular connectivity. Storage tiers run from 16GB to 32GB to 64GB, and internal test units are currently running -- typical of Amazon.com's Kindle Fires -- a forked version of Android 4.2.2 (Jelly Bean). Naturally this means no on-board Google Play or other Google apps.
Considering the amount of (obvious) work necessary for Amazon.com to come out with these forked versions of Android, we doubt they will change to a forked version of the relatively minor update that is Android 4.3.
Meanwhile, the larger 8.9-inch Kindle Fire HD model will features a 2,560 x 1,600 pixel screen, but otherwise will have similar specs to the 7-inch model. It will, according to the sources, have the same Qualcomm Snapdragon 800 chipset, the same front-facing camera, the same internal storage tiers, optional cellular data support, and 2GB of RAM. The 8.9-inch model will also feature an 8-megapixel rear camera, however.
Aside from pure hardware specs, though, the look and feel of the new Kindle Fire HD tablets are sid to be vastly improved over the 2012 models. They will be both more comfortable to hold and use as well as lighter than the current version. One source said that the bezel around the 7-inch model is approximately one-half-inch all around while the 8.9-inch version's bezel is measures about three-quarters of an inch wide.
The specs above point to much better performance, which is borne out by benchmark testing. Sources say the results show a level of performance that is about three times better than current Kindle Fire HD devices.
Although not a focus of the report, the entry-level Kindle Fire, as you migth expect, is getting a refresh, as well. Like its higher-end brethren, the device will come with three data storage tiers, but at 8GB, 16GB, and 32GB.
To us, however, there is one key negative to the Kindle Fire that cannot be corrected by hardware upgardes: The device doesn't have access to the Google Play Store. This means that, sans a
lot more work
than many might feel is worth it, folks may be forced to re-purchase apps that they already own.
It's possible, though, to put Google Play
on a rooted Kindle Fire
. Once again, that might be more trouble than it is worth to some users.