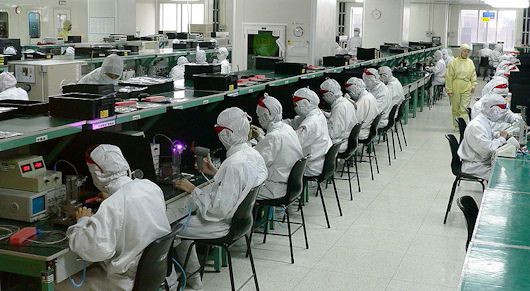 More information pointing to the so-called lower cost iPhone
emerged on Monday
. A Chinese-language blog claims production of the budget iPhone has begun.
Chinese tech blog lieyunwang
claimed
Foxconn has begun production on the lower cost iPhone, which is expected to be offered in several different colors. While there is some reason to look askance at the report -- after all, Pegatron was reportedly to be
the primary assembler
of the device -- that earlier report never said that Foxconn wouldn't have a share of the manufacturing duties.
It's unclear what colors Apple will use, but this sort of colorful casing has become popular -- think Nokia -- and on Monday, a French website
posted images
of some of the shells.
The lieyunwang report said that the lower priced phone would be similar in price to the unlocked iPhone 4. That's hardly cheap, if that is the case, as that would mean $450.
However, last month, during a shareholder's meeting, Pegatron CEO T.H. Tung said that the price of the lower cost iPhone "wouldn't be that low."
Join Amazon Prime - Watch Movies, TV Shows via Prime Instant Video, Free Two-Day Shipping, and More!