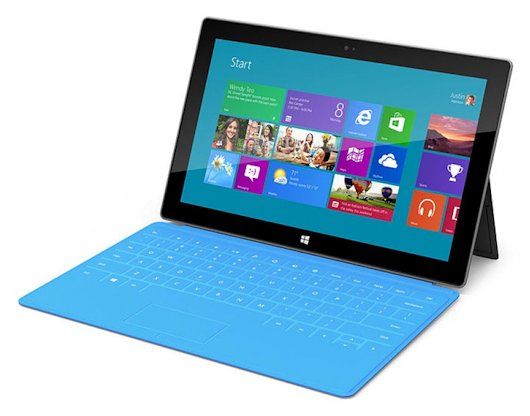 A 256GB Surface Pro was shown off at the end of May, but it was destined only for Japan. That was then, this is now: On Monday, newly minted Microsoft reseller partner CDW
outed
the U.S. version of the 256GB Surface Pro via a new SKU.
The device will have a retail price of $1,199.99. Given the tablet's well-publicized issues around
a lack of available storage
after the system image is installed, the new version will be a welcome sight, for many.
Of course, this won't fix other issues that still exist, including the deal-breaker for many: lousy battery life. A Haswell-based version of the device could go a long way toward fixing that problem, but Microsoft hasn't announced anything in that regard.
The 256GB version, to be clear, was easy for Microsoft to execute: It is basically a 128GB model with 128GB of addition solid-state storage.
How did CDW get its hands on the new version? Earlier, Microsoft
announced Surface availability
, both Pro and RT, through selected third-party resellers, and CDW was among those thus gifted.
Microsoft added, in a statement, that the 256GB version will have "limited availability." The company said:
There will be limited availability of a 256GB version of Surface Pro in the U.S. exclusively through the commercial channel and the authorized Surface resellers.
The Japanese version also included Office 2013, bundled. It doesn't appear the U.S. version will be similarly equipped, as Microsoft said that the Japanese offer was targeted toward consumers, whereas the U.S. model 256GB Surface Pro will be available only to distributors and resellers.
Those tablets will then be sold to schools, companies, and other organizations, as Microsoft targets it toward businesses, not the general public.
Microsoft must be seeing the extra 128GB of storage as something that consumers would eschew. However, considering that the 64GB version of the Surface Pro has only 23GB of available storage out of the box, while the 128GB version has 83GB of free space, in our humble opinion, that extra 128GB would be great if a person could afford the extra $200.