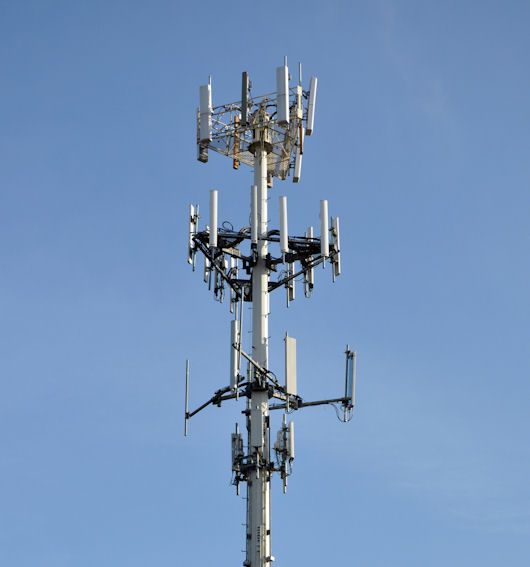 If you think T-Mobile's
JUMP and Un-carrier plans
haven't gotten the attention of the rest of the Big Four U.S. wireless carriers, you'd be wrong. On Tuesday, AT&T
announced
its own similar program, following up a
Monday leak
of Verizon Wireless' own program.
AT&T's program, which unlike Verizon's is officially announced, is called Next. Unlike JUMP, which is an acronym meaning "Just Upgrade My Phone," Next isn't an acronym. That being said, is similar from a high level to JUMP, with some differences in the details. Announced on Tuesday, the program does not begin until July 26.
Basically, rather than signing a two-year contract and getting the typical carrier subsidy for a device, AT&T will split a phone or tablet's full cost over 20 monthly payments. Let's say the phone was $649 (a 16GB iPhone 5, for example); you would pay $32.45 monthly.
However, at the end of 12 months, you can trade in your (hopefully) still-working device in for a new one, and you begin the cycle all over again. The remaining eight payments are "forgiven."
In the example above, you'd pay 12 x $32.45 or $389.40 for a year's use of a device. Honestly, many people who insist on being early adopters will pay the full price annually, but notably will be able to sell the device or eBay or to a third-party site like Gazelle. Given that, it's pretty much a wash vs. buying your handset outright, but you don't need to come up with all the cash at once.
Meanwhile, Verizon's new program, which a leaked slide says will launch on Aug. 25, will be called "VZ Edge." In this new program, customers paying full cost for their devices via Verizon's recently introduced 12-month payment program can upgrade their devices after half the cost is paid. That would mean, all things being equal, upgrades every six months. The leaked slide does mention a fee, which we would assume would be on top of the monthly payment.
The differences between the three plans, noting that VZ Edge is not fully detailed as the others, are as follows:
Upgrades every: six months (Verizon, T-Mobile), 12 months (AT&T)
Cost for device before upgrading (assume 16GB iPhone 5): AT&T ($389.40), T-Mobile ($506), Verizon (unclear, but assuming $10 per month fee as with T-Mobile's program, $385)
The devil is in the details, though. It appears that AT&T's program is significantly less than T-Mobile's. However, service plans make a huge difference. AT&T's lowest cost individual smartphone plan with a reasonably large data package (450 minutes, unlimited texting and 3 GB of data) is $90 per month.
The nearest T-Mobile package with equivalent service (unlimited talk, text and data) is $70 a month, which means a user saves $20 per month. Considering an end user has to wait 12 months on AT&T's program, if you factor in that $20 over that year, a customer could wind up with $240 in savings from the plan, more than making up for the additional hardware cost.
We have yet to hear from Sprint on any programs of this nature, but we'd expect it won't be long before we do.