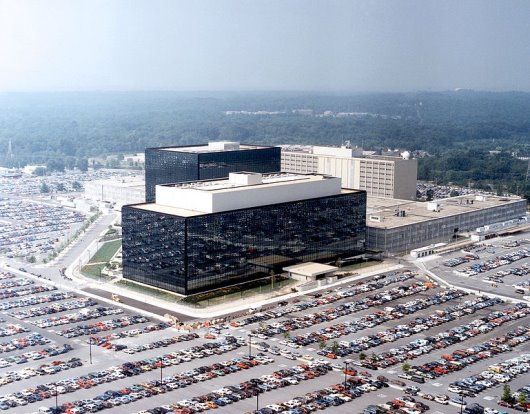 Two National Security Agency fact sheets, posted by the NSA to both defend and shed light on the two surveillance programs recently outed by Edward Snowden, have been pulled from the organizations website. The documents were
removed Tuesday
after complaints from two senators as to their accuracy and clarity.
On Monday, Sens. Ron Wyden (D-Ore.) and Mark Udall (D-Colo.) wrote to NSA Director Gen. Keith Alexander, claiming that one of the documents was misleading and inaccurate. The senators stated -- though without elaboration -- that one of the fact sheets "contains an inaccurate statement about how the section 702 authority has been interpreted by the U.S. government."
NSA Director Gen. Keith Alexander responded to the two lawmakers on Tuesday; he didn't admit to inaccuracy in the documents, but he
did say
the documents could have been clearer.
After reviewing your letter, I agree that the fact sheet that the National Security Agency posted on its website on 18 June 2013 could have more precisely described the requirements for collection under Section 702 of the FISA Amendments Act.
Now missing from the NSA's website, it remains unclear that the letter had anything to do with the documents' removal. Separately on Tuesday, another NSA official said the removal of the fact sheets was unrelated to the letter from the senators.
NSA spokesperson Judith Emmel said, in a statement:
Given the intense interest from the media, the public, and Congress, we believe the precision of the source document (the statute) is the best possible representation of applicable authorities.
The documents were published after Snowden revealed the cellular phone and Internet data surveillance programs being run by the NSA, in dual stories written by The Guardian and the Washington Post.
The fact sheets were meant to dispel rumors and confusion about the programs.
Wyden spokesman Tom Caiazza acknowledged both receipt of Alexander's letter and the takedown of the fact sheets.
The Senator has received the letter and appreciates that the misleading fact sheet has been taken down.
Typical of the Internet, the documents are still available. They are probably in multiple locations, but can definitely be found on document sharing site
Scribd
. Interestingly enough, they were uploaded by Wyden, himself. It's unclear why he has not deleted them from Scribd.