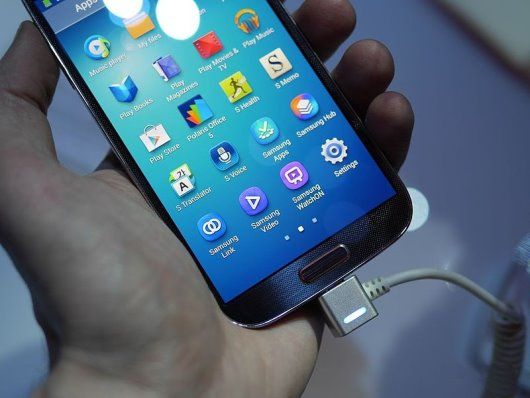 An early build of Android 4.3 has emerged in the wild. Originally a Google Play Edition Galaxy S4 ((GT-I9505G) ROM build, it was ported to the standard GS4 (GT-I9505) and
released on Friday
.
According to SamMobile, this is the first available Android 4.3 test build firmware for the Google Play Edition Galaxy S4, AKA GPe GS4. Interestingly enough, it seemed the port from the GPe GS4 to the standard GS4 (Snapdragon CPU) went flawlessly. The Android 4.3 port -- yes, it's still Jelly Bean and just a minor release -- is 100 percent original with zero changes to the binary, and is working with no features missing.
However, a few things need to be remembered. First of all, flashing a custom ROM will void your warranty. Secondly, it could also brick the device and the procedure isn't for the faint of heart. Finally, it's pre-release, meaning you can expect bugs, and since it was designed for the GPe GS4, may not work properly when a deeper dive is done.
Once again, any flashing is done at your own risk.
System details:
Android version: 4.3
Build ID: JWR66N
PDA: I9505GUEUBMFP
CSC: I9505GXARBMFP
Build Date: June 26, 2013
Changelist: 968842
Instructions:
Copy the ROM to your internal SD card
Enter Recovery Mode (Power + Volume Up + Home)
Do a Wipe/Factory Reset (Necessary due to the new Android version)
Flash the ROM
Reboot
Download: (Choose either one)
-
Android-4.3-I9505GUEUBMFP-Odexed-I9505.zip
MD5: 363ED9CC32A841A512E72372A19C7D05
-
Android-4.3-I9505GUEUBMFP-Deodexed-I9505.zip
MD5: 74D241B64266220161018EB98A19F279