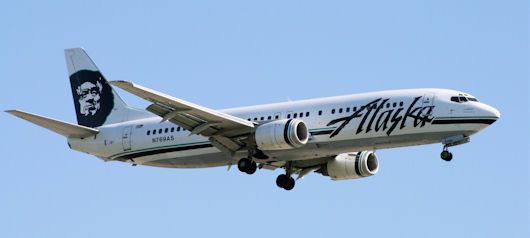 Alec Baldwin must be dancing in the aisle of his airliner (assuming he is on one). The
Wall Street Journal
reported on Friday that the Federal Aviation Administration (FAA) is about to relax the ban on using some types of personal-electronic devices at low altitudes. The words "relax" and "some types" were prominent in the report, meaning it's not going to be a complete elimination of the ban, which most people are aware of, but which many
admit to ignoring
, either or purpose or accidentally.
The report cited "industry officials and draft recommendations prepared by a high-level advisory panel to FAA." While passengers will no longer be forced to turn off "all" electronic devices, cell phone calls will remain on the banned list, at least for now. The current draft doesn't discuss changes to rules over cell phone calls, as the FAA didn't ask the panel to delve into that thorny subject.
However, it does say that members of the panel "believe a discussion of cellphone use -- and whether allowing it would be an imposition on some passengers (think how annoying cell phones are at theaters, movies, and even public transit such as trains and subways) -- should be part of their final product (final report). It also says that the panel intends "to provide a separate addendum" regarding cell phone use that the agency "may or may not address."
The FAA's current guidelines prohibit the use of mobile phones and other devices until planes reach an altitude of 10,000 feet. Notably, these are guidelines that the FAA has created, and the agency has left it up to individual airlines to decide which devices fall under the list of banned items, meaning there is no true standard.
In addition, the panel noted that aircraft are now much more tolerant of any potential interference. Also, today's electronics "spray" a lot less extraneous radiation and stray signals.
However, Alec Baldwin shouldn't get too anxious about this. The FAA isn't likely to make a formal decision on the matter until after it receives the final version of the advisory panel's report, which has now been delayed two months until the end of September.
One notable incident involved actor Alec Baldwin, in late 2011. The actor was kicked off an American Airlines flight when he refused to stop playing "Words with Friends," a Scrabble-like game, as the plane readied to taxi to take-off. The story went viral, globally.