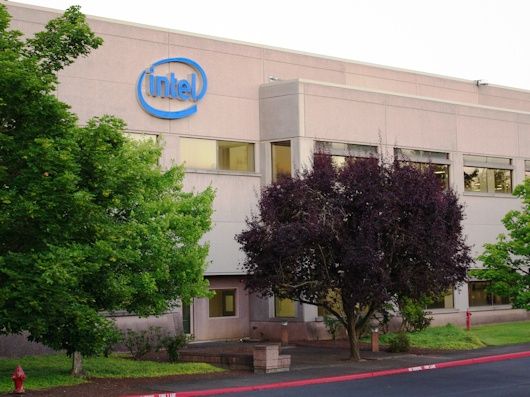 Things may be getting "merrier" for Intel in the mobile area. Not only did the company show off a huge win on Monday when Samsung
announced the Galaxy Tab 3
, which will sport an Atom Z2560 on the 10.1-inch model, but on Tuesday the company
unveiled
the first smartphone based on its next Atom smartphone chip -- code-named Merrifield.
The Merrifield chip will reportedly offer 50 percent better performance and "much improved" battery life in smartphones compared to prior chips, according to Intel Executive Vice President Tom Kilroy, who spoke during a keynote speech at the Computex trade show in Taipei.
Merrifield is aimed at high-performance smartphones, and will succeed the current generation of Atom chips code-named Medfield and Clover Trail+ being used in a smattering of devices. The chip is due to ship to carriers and device makers early next year, and it and the Galaxy Tab 3 10.1 may reinvigorate Intel's mobile ambitions.
Most processors -- really system-on-a-chips or SOCs -- are ARM-based. Intel hasn't been able to take away much market share.
Kilroy also demonstrated some tablets running Android and Windows on upcoming Atom chips which have the code-name Bay Trail. While current Intel-based smartphones and tablets only offer 3G connectivity, at least one Windows model had LTE connectivity, which is a good sign. If Intel is to break into mobility -- and it sees the need as PCs continue to lose market share to tablets -- it needs to provide LTE support.
Kilroy did not mention when LTE would reach Intel-based mobile devices.
Kilroy said that Bay Trail-based tablets will ship beginning at $399 later this year. Intel previously said that Bay Trail tablets priced between $200 and $500 -- with both Android and Windows -- will be available by December.
The Merrifield and Bay Trail Atom chips are both based on the Silvermont architecture, which is the first major Atom architecture redesign since the first such chips were released for netbooks in 2008. Intel claims that Silvermont tablet chips 4.7 times less power than their predecessors.
In addition, Silvermot chips will use FinFET and a 22-nanometer process, with transistors stacked in a 3D=type structure rather thanbeing placed side-by-side.