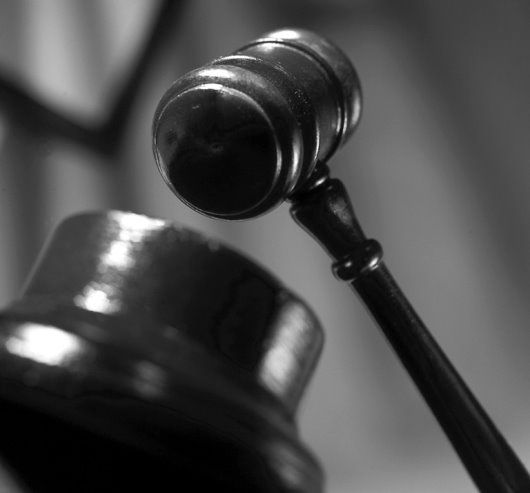 The ITC
ruled earlier
that certain iPhones and iPads violated a patent held by Samsung, and issued a ban on the import of such items. While the ban doesn't go into effect for some time, the companies involved are definitely tussling, with bi-directional filings discovered and revealed
on Thursday
.
The filings seemed to spill out all at once. First, Foss Patents
obtained
a June 19 Apple filing in which Apple asserted that the ITC's decision to grant its South Korean rivals request for a ban on iOS devices that allegedly infringe a patent Samsung Samsung once declared "essential to the 3G cellular telecommunications standard and promised to license to all comers on fair, reasonable and non-discriminatory (FRAND) terms."
Apple said that the ITC's ruling will bring "long-term, dynamic harm" to competition and innovation in the United States.
Apple made two additional statements: It argued that Samsung failed to honor its promise to license the patent on FRAND terms (fair, reasonable and non-discriminatory), which is usually how standards-essential patents are license. Also, Apple said, the ITC did not give it a grace period during which the company could try to work around the patent.
The ITC has taken action that threatens an international, political, regulatory, and judicial consensus aimed at critical economic issues cutting across the world-wide economy. And, it has done so for a party, Samsung, that seeks nothing more than hold-up leverage to make exorbitant licensing demands.
Samsung filed its own claim later that same day. In it's brief, the company claimed that it did attempt to license the patent -- on FRAND terms -- to Apple, but Cupertino refused to do so.
Because Apple has refused to even engage in negotiations of a FRAND license to Samsung's SEPs [Standard Essential Patents], Samsung deserves the exclusion order issued by the ITC to be allowed to take effect," the company argued, adding that -- despite claims to the contrary -- it has always honored its commitment to license declared-essential patents on FRAND terms, even to rivals.
Samsung added that the FRAND offer is still on the table. The filing continued:
Samsung placed a generous, FRAND-compliant offer for a license including the '348 patent on the table well before the ITC's decision, the ITC validated that offer, and it still stands. Samsung has always honored its commitment to license its declared-essential patents on FRAND terms and conditions. Samsung has never refused to license its SEPs to other companies, including direct competitors like Apple. And Samsung has never offensively used its patents, essential or not, to keep competitors out of the market.
Of course, not all agree with Samsung's opinion about FRAND licensing. None other than the aforementioned ITC -- along with the European Commission -- is currently investigating Samsung to determine if competition law is violated by Samsung's assertion of SEPs in litigation such as this.
Meanwhile, regarding Apple's complaint of a lack of time, the ruling was issued at the beginning of June and -- although the ITC has told Customs to enforce the ban -- it has not yet been implemented. There is a 60-day window during which time U.S. President Barack Obama can vacate the ruling.
The ruling bars the importation of certain iPhones and iPads made to work on AT&T Inc.'s network, some of which are no longer sold by Apple, but can still be found on third-party sites and eBay. They include the iPhone 4, the iPhone 3GS, the iPad 3G, the iPad 2 3G and the iPad 3.