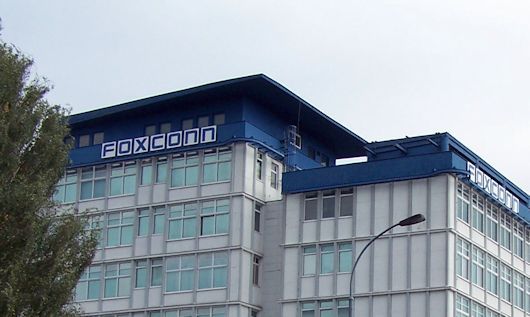 Former Apple CEO Steve Jobs felt that Google -- famously introduced as a major partner during the original iPhone launch event -- stabbed Apple in the back when it developed Android. What must it be feeling this morning, as Hon Hai announced an iPhone-compatible smartwatch
on Wednesday
.
This, though, isn't a betrayal. While Hon Hai is certainly more of a partner than Google ever was. Hon Hai is the parent company of Foxconn, which builds the majority of iOS devices,
at least for now
, the device could be seen as a positive by Apple, as it works with an iPhone as an adjunct, thus possibly pimping iPhone sales. It's not a replacement for an iDevice; the iWatch is rumored to sport
full iOS
and thus -- if it were in fact to arrive that way -- could run separately, and not require an iPhone to be connected to see full functionality.
The requirements of battery life would seem to point to an iWatch requiring an iPhone to offload processing. Google's Glass smartglasses have been hammered over battery life, despite such a setup. Glass is still in beta mode, though, and battery life will probably improve before full release.
The wearable computing device can be connected to an iPhone via Bluetooth and can be used to as well as to check phone calls and social media notifications, Hon Hai executives said while showing the smartwatch at a shareholders' meeting. In addition, the smartwatch, similar to other
health monitoring watches
.
In terms of the health results, if they are not within the optimal range, the device will automatically "suggest" ways the wearer can improve them, the executives added.
Hon Hai chairman Terry Gou said the company's wireless communications and medical research groups plan to add new features such as fingerprint identification to the device in the future. That's an interesting decision as it's rumored that the upcoming iPhone 5S will include fingerprint recognition -- meaning a fingerprint sensor -- perhaps eschewing the need for such a sensor on this ssmartwatch
Gou said,
With such a device, you can keep your phone in your pocket and simply check all kinds of messages on your watch.
A enw report from the WSJ, released Friday, again
pushed the rumor
that Google is working on its own smartwatch.
Others, besides Apple and Google, rumored to be working on such wearable computing devices, include Samsung and Microsoft.