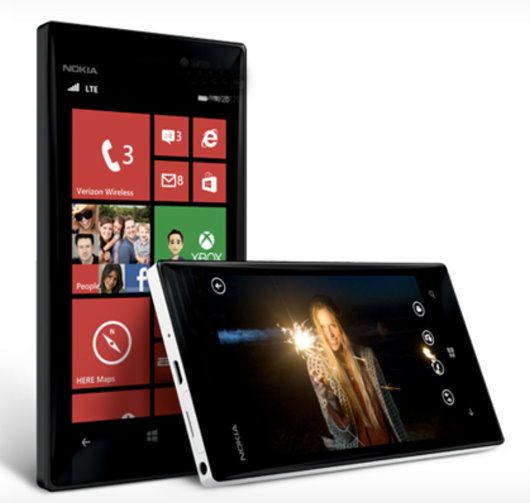 The not-to-well hidden Nokia Lumia 928 was unveiled by the company
on Friday
. The press release issued by the Espoo, Finland-based company notes that -- at least for now -- the 928 is a Verizon exclusive, with availability beginning on May 16.
The Lumia 928 will ship in white or black colors, and will be available both online and in Verizon Wireless retail outlets beginning on Thursday, May 16. The price is a low (for flagship smartphones) $99 after a $50 mail-in rebate -- with a new two-year customer agreement, naturally.
Matt Rothschild, vice president, Nokia North America, said:
Whether you're attending a party, a concert or a sporting event with friends, the Nokia Lumia 928 excels at capturing high-quality video, audio and blur-free photos of life's most share-worthy moments. Verizon Wireless customers, we heard you and the wait is over - we're excited to offer a Nokia flagship smartphone, specially designed and optimized for the nation's largest 4G LTE network.
Among the newly revealed specs:
4.5" OLED display (1,280 x 768)
Pixel Density: 334 ppi (just barely into the Retina range set at 326 by Apple)
PureView 8.7MP camera with a wide angle Carl Zeiss lens
1.2MP front-facing camera
1.5GHz dual core, Qualcomm MSM8960+WTR
2,000mAH battery
32GB of internal storage
Contactless charging
NFC
Three high-audio-amplitude-capture (HAAC) microphones
One of the most advanced loudspeakers available for smartphones, all the way up to 140db
Windows Phone 8
A hands-on video is embedded.