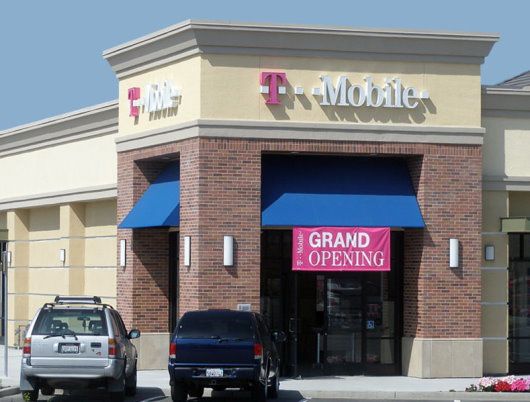 T-Mobile USA
released
its first quarter financial report late Tuesday evening. A key to the company's turnaround would appear to be its newly acquired native iPhone: The company added that, after sales began on April 12, it sold more than 500,000 iPhones.
In more positive news, the nation's fourth largest wireless carrier said it finished the first quarter of 2013 with about 34 million customers, which is an increase of 579,000 customers from Q4 2012. In addition, T-Mobile USA's churn rate was 1.9 percent, its lowest figure in nearly five years.
On the other hand, T-Mobile USA said that its first-quarter revenue dropped 7 percent, year-over-year.
T-Mobile said it had total revenue of $4.68 billion for the first quarter, compared with $5.03 billion in Q1 2012. The company added that while service revenue decreased 9.9 percent to $4 billion, some of that was offset byincreased equipment revenue.
Its adjusted earnings, excluding interest, tax, depreciation, and amortization, was $1.2 billion, which was a 12.4 percent increase over Q4 2012, but a 7.5 percent decrease, year-over-year.
In a statement, T-Mobile CEO John Legere said:
Our first quarter operating metrics and financial results are showing positive impact from the changes we began making in the fourth quarter. Branded customer net additions turned positive for the first time since the first quarter of 2009 and our postpaid business has demonstrated significant improvement.
T-Mobile USA is a division of Deutsche Telekom. The company recently completed the acquisition of the nation's fifth-largest carrier, MetroPCS. It also began trading on the NYSE.
The company's stock was up $0.03, to $17.94 in mid-morning Pacific time trading.