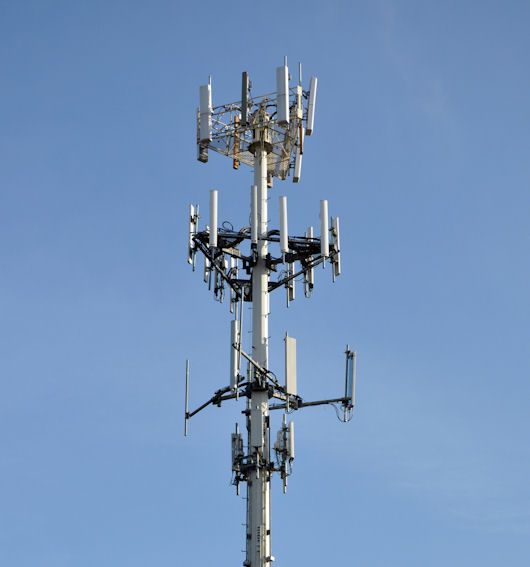 On Tuesday, San Francisco
backed down
over an ordinance it had passed in 2010. The ordinance was to have been the first in the United States to require retailers post cell phone radiation levels on mobile device displays. However, the cell phone industry sued the city,
saying
that the law would confuse consumers.
The ordinance had been dubbed the "Cell Phone Right-to-Know" law. The statute, which was blocked before it could take effect, also would have required retailers to post notices stating that World Health Organization cancer experts have deemed mobile phones "
possibly carcinogenic
."
The WHO announced that change in its stance on cell phones in May of 2011.
The city's Board of Supervisors voted Tuesday to settle the lawsuit with the Cellular Telecommunications Industry Association. San Francisco accepted a permanent injunction against the ordinance.
Deputy City Attorney Vince Chhabria said SF's decision was spurred by the 9th U.S. Circuit Court of Appeals decision in 2012, which upheld a preliminary injunction against the measure. He said that the city realized that any attempt to win the case on appeal would be risky and possibly expensive.
If the city lost, the court could have awarded the CTIA as much as $500,000 in attorneys' fees, he said.
In order to win, he added, the city would have had to prove that scientists agreed about the hazards of cell phone radiation and that the FCC no longer believes they are safe. That would have been a tough row to hoe, as there is
little
consensus
in terms of scientific opinion.
Supervisor David Campos commented on the agreement:
I think the legal reality is that if we don't approve the settlement, we're talking about having to pay $500,000 in legal fees.
In a sense, it's less about being right or wrong, and more about not being able to afford a potential loss.
In mid-2012, then-FCC commissioner Julius Genachowski
asked
his fellow commissioners to approve a notice to commence a formal inquiry into cell phone radiation. In late March, the FCC said that it was seeking comment from other agencies and health experts on whether it should update its standards limiting exposure to phones' electromagnetic fields, especially as they apply to children.