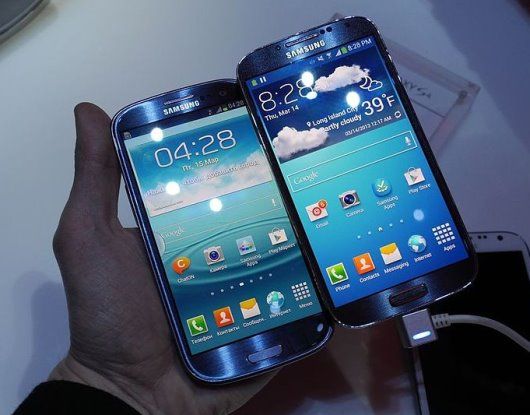 After it was released, it became widely known that the Galaxy S4's pre-loaded apps and OS take up a total of about 45 percent of the 16GB Galaxy S4's internal storage. Samsung at first defended the memory use, but on Thursday, the company
backtracked
, saying it would try to optimize its apps and reduce the space they use.
It is unclear if this is the reason, but the change came following an investigation by BBC Watchdog, which aired on U.K. television on Wednesday night. Video of the segment is embedded.
In a statement to the media released on Thursday, a Samsung spokeperson said:
We appreciate this issue being raised and we will improve our communications. Also, we are reviewing the possibility to secure more memory space through further software optimization.

Samsung is committed to listening to our customers and responding to their needs as part of our innovation process.
Samsung had previously asserted that all was well with the device, as the Galaxy S4 comes with a microSD card slot, enabling users to expand storage by up to 64GB. The problem is that the storage doesn't include room for apps; microSD cards are great for data, such as videos and photos, but don't expect to move your apps to them.
With some high-end video games now taking up close to 1GB, a phone's internal storage can fill up quite quickly. As the
old maxim
goes, "In computers: Programs expand to fill all available memory."
Of course, that maxim was first written about RAM, but it can be applied to internal flash storage, too.
It's for this reason that some are waiting for a 32GB version of the GS4 before opting in. While AT&T's
announcement
that it would ship a 32GB version of Samsung's Galaxy S4 was seen as boon, thus far it is the only U.S. carrier to state it would sell the larger version of Samsung's current flagship (it also has a 64GB version).
On Wednesday at Google I/O, Google
announced
that a version of the GS4 running stock Android -- without Samsung's TouchWiz software -- will be out on June 26. It will be interesting to see how much internal storage space that version has available.
It's unclear, though, how much of the GS4's internal storage is taken up by TouchWiz. If Samsung ships the "Nexified" GS4 with preloaded apps like S Memo, etc., it's possible users of a 16GB version of the device will still find space lacking.
Also unclear: just how much internal storage "optimization" will free up.