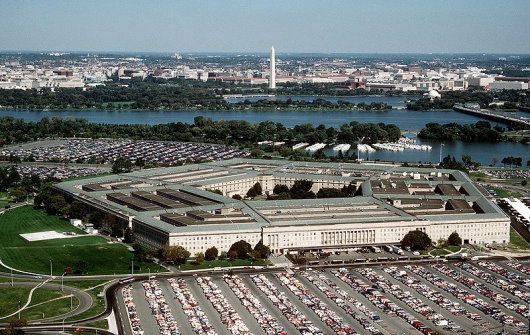 The Pentagon is about to embrace Samsung and Apple,
said a report
on Wednesday. In the coming weeks, sources said, the DoD will grant two separate, security approvals for Samsung's Galaxy smartphones as well as iPhones and iPads, in what would be a huge win for both companies, and a huge blow to the future of BlackBerry.
According to the report, the Defense Information Systems Agency (DISA), which is the agency that sanctions commercial technology for Pentagon use, is set to rule that Samsung's Galaxy line of smartphones -- or at least those that come preloaded with Samsung's Knox security software -- meets the standards of the Pentagon's so-called Security Technology Implementation Guide.
Such a ruling would allow those devices to be used for tasks such as sending and receiving internal emails.
In its second, separate approval, DISA is expected to rule that iOS 6 conforms to a different security-requirement guide. That would allow iPhones and iPads to be used by military agencies for nonclassified communications, such as email and Web browsing.
The rulings would open up a small, but important set of customers. The DoD has over three million employees, though but not all of them are issued devices. However, the approvals are among a handful of those that considered to be among the gold standard of communications security.
The approvals, though slowed by necessary security approvals, are anything but surprising. After all, Samsung and Apple command the no. 1 and no. 2 positions among both smartphones and tablets, globally.
Notably, the DoD's approval would apply only to Samsung, not any other Android vendor. It demonstrates the significant power and market share that Samsung holds among Android OEMs, which include companies such as HTC, Motorola, LG, and more.