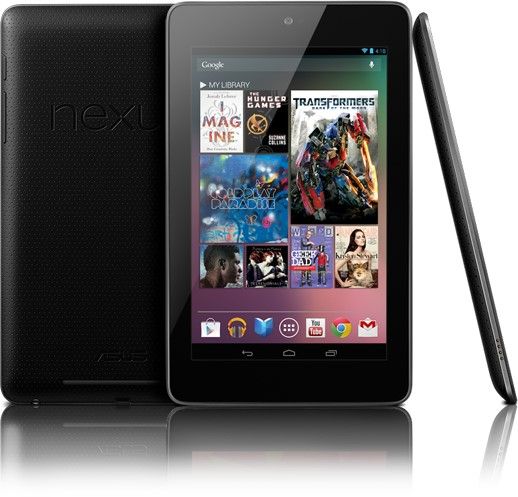 KGI Securities analyst Ming-Chi Kuo, who has been saying
for some time
that production issues would delay the second-generation iPad mini, doubled down on that assertion in a research note
issued on Thursday
, while adding that Google's upcoming Nexus 7 refresh may be able to take advantage of the delay.
Kuo's research note outlined a number of upgraded specs for the second-generation of Google's popular 7-inch tablet.
Among the changes:
Android 4.3 (still Jelly Bean?)
Quad-core Qualcomm APQ8064 processor
7-inch 1920 x 1200 display
A new 5MP rear-facing camera (the first-generation Nexus 7 had only a front-facing camera)
A front-facing HD camera
NFC
Texas Instruments' Qi wireless charging
4,000 mAH battery
Despite the upgrades, Google will maintain a $199 price for the lowest-priced Nexus 7. This would mean the company would lose from $5 to $10 per device, according to Kuo.
Somewhat disappointingly, Android 5.0 Key Lime Pie is not expected to be a focus of the release.
Kuo didn't mention a release date, but if the device is indeed shown off at Google I/O, we expect that the first shipment will be to Google I/O attendees in a "gift bag."
The research note's crystal ball went further into the future. Kuo added that in the months following Google I/O, he expects to see an Android powered notebook, a new Google TV product, and even a Google smart watch.
The notebooks -- although perhaps seeming strange since Google has invested a lot in its Chrome OS -- aren't really a surpprise. Just last month Intel executives confirmed that the majority of its new sub-$200 Atom-based notebooks will be Android based. Kuo said that vendors such as Samsung will apparently ship Android 4.x powered notebooks in the next three to four months:
The smart watch will join Google Glass in the wearable computing market segment, but Kuo said that it won't hit mass production until at least next year.