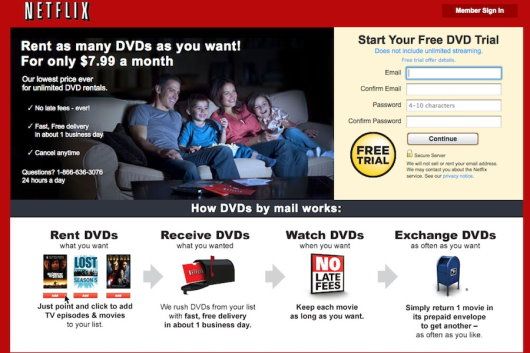 One of the big complaints about Netflix streaming service is the lack of titles. That complaint increased in volume
on Wednesday
, as the service lost the right to stream nearly 2,000 as Netflix's licensing agreements expired.
Titles from Warner Bros., MGM, and Universal vanished from Netflix on Wednesday. Naturally, Netflix still has the bits for those titles floating around in its digital vaults; it just can't deliver them to customers.
Netflix is -- somewhat -- making light of the matter. The films that are being lost, the streaming service said, are mostly classic, older titles. While those are going the way of the dodo bird -- at least from the perspective of Netflix subscribers -- 500 new-to-Netflix titles, such as "Mission: Impossible II," are being added.
In a statement issued to the media, Netflix spokesman Joris Evers said:
Netflix is a dynamic service; we constantly update the TV shows and movies that are available to our members. We will add more than 500 titles May 1, but we also have titles expiring, this ebb and flow happens all the time.

The vast majority of the titles that expire on Wednesday are older features that were aggregated by Epix. We recently added many great, more recent titles such as ParaNorman (Universal), Hunger Games (Epix), Safe (Epix) and Bachelorette (Weinstein). Tomorrow we will also add MI:2, among many other titles.
Still, if 1,794 titles are leaving (the exact number), we're sure that Netflix subscribers would like to see 1,794 new titles added. In essence, it's a net loss of content.
Those users who want to see exactly which TV shows and movies expired on Wednesday can look at a list put together by the Web site
InstantWatcher
.