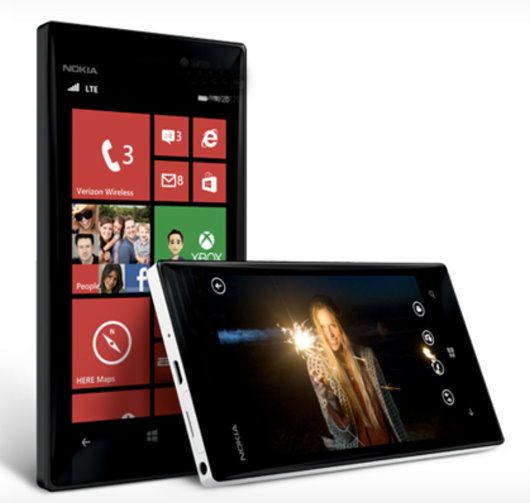 The first video from the newly confirmed Nokia Lumia 928 smartphone appeared on the device's official landing page,
as of Wednesday
. The footage compares the Lumia 928's PureView camera against the Samsung Galaxy S III and the iPhone 5.
The footage was filmed on a rollercoaster, the Hurricane roller coaster at Adventureland in New York. As you might expect, coming from Nokia, the results appear to favor the Espoo, Finland-based company's device. The YouTube blurb reads:
We took the new Nokia Lumia to Adventureland in Farmingdale, New York and strapped it to the front row of a rollercoaster called "The Hurricane." It's 60ft high and has an inverted loop, so we thought we would capture some video footage alongside the Samsung Galaxy S III as well as the iPhone 5.
According to Nokia, when compared with the iPhone 5, Apple's flagship smartphone, the Lumia 928 provided "greater color saturation" and "sharper image focus."
When compared to the Galaxy S III, which is Samsung's last-generation flagship smartphone (the newly released Galaxy S4 is its current flagship model), the Lumia 928 has "less video noise" and, again, a "sharper image focus."
Hopefully, the video is not faux. Those with a long memory will recall last September, when Nokia showed a fake video demo. The video was supposed to show off Nokia's image stabilization, but it was soon discovered that although it appeared that the woman was shot by a companion -- also riding a bike -- a reflection in the video revealed that she was actually shot by someone in a van.
Nokia was eventually forced to apologize.
We'd assume, though, that Nokia has learned its lesson.