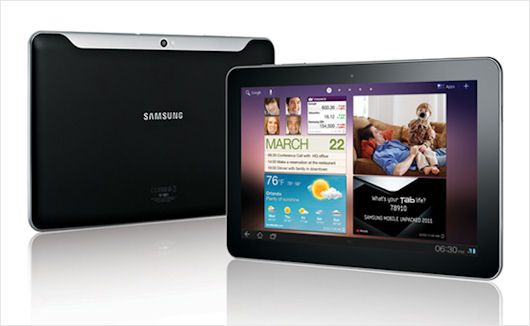 Google announced that it is making a "play" (pun intended) for the education market, on Wednesday. The company unveiled its Google Play for Education initiative
at Google I/O 2013
.
Apple has dominated the education market for years. Google Play for Education aims to put Android tablets into schools. The actual "Play" is a customized app store (FYI, of course, the standard Google Play is the Internet giant's online store, whether it be for music, e-books, or apps). The customized version comes with curated apps that are targeted for students and educators.
The store will launch in the fall, with app submission beginning this summer. It's unclear if the app will launch in time for the fall school year or not.
Google Play for Education will be organized by subject matter and grade level. Google engineering director Chris Yerga demonstrated apps from partners such as NASA and PBS. Yerga said:
There's a big part of all of our lives – and the lives of our kids -- that mobile technology hasn't touched. When I visit my kids' classroom, it looks pretty much like it did when I went to school. Google Play for Education built from the ground up to meet the content needs of educators.

Each app has been recommended by educators, [which] is key because teachers trust other teachers.
Using the new store, educators will not just be able to search for educator-recommended apps appropriate for their grades and subjects -- as long as each student has their own Google account, teachers can push their app selections to Android tablets for an entire class or grade from their own account.
It might not be as easy to get Google Play for Education moving into schools, though. iPads are
still the tablet of choice
for many, although Android tablets are making inroads, though with no single tablet having iPad-like market share.
Despite a multitude of Android tablets pushing their way into consumers' hands, last year, Apple sold 4.5 million iPads to schools and reported one billion downloads for iTunes U.