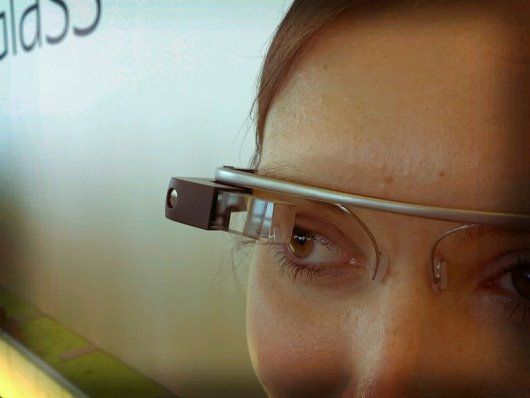 As you might expect, the software on the Google Glass Explorer Edition isn't static. After all, the device is still beta. On Tuesday, devices
began receiving
a software update to build XE5, which adds enhancements, features -- and bug fixes, naturally.
Among the most notable changes is the introduction of incoming Google+ notifications (did you really expect Google to take a long time to add this?). Users will see notifications of direct shares, comments and mentions, as well as be able to comment and +1 other users' posts. Incoming notifications of Google+ Hangouts are also available.
In addition, the update restricts background uploads. These will now only be triggered when the device is both plugged in to a charger and on wi-fi. That change will conserve power. Users sayd that battery life on the first-generation device leaves a lot to be desired, averaging about three to three-and-a-half hours.
Even those who criticize their smartphones have to blanch at that figure.
The changelist for XE5, according to Google Glass support, is:
Change to sync policy: require power + wifi for background uploads
Crash reporting
Incoming G+ notifications (direct shares, comments, +mentions), including ability to comment and +1
Incoming Hangout notifications
Transcription of queries & messages is now wicked-fast
Long-press to search from anywhere in the UI (no longer just from off)
International number dialing + SMS
Hop animation on disallowed swipes in the UI
New On-Head Detection calibration flow
Show device Serial Number on Device Info card
More reliable estimation of battery charge remaining
New recipient-list mosaic